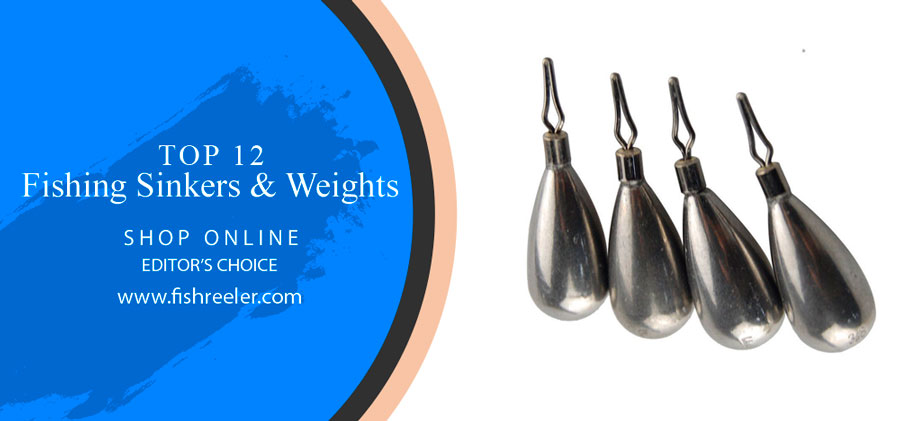 How to Pick the Right Fishing Sinkers & Weights
In addition to the float, fishing line, and hook, you also need sinkers. The purpose of the fishing sinker is that with its help the hook with the bait is lowered to the required fishing depth. There are many varieties of them, depending on the purpose, type, shape, and method of attachment. I will tell you about this fishing equipment so that you can make the right choice.
In fact, to understand such a sinker is easy. This is an ordinary small piece of metal. And you use it to catch lures or dive them to the depth where the fish lives. They are usually made of lead. You can even hear such a phrase as "Plumbum Sinkers". Such material is cheaper than others, but lead is banned in some states due to environmental concerns. You can also find sinkers more expensive. They can be made of bismuth, brass, or tungsten.
Before you begin mounting tackle, you should consider which sinkers are best suited for this particular option. Although their significance is not so obvious, however, sinker weights mistakenly selected in shape and type can ruin the pleasure of all fishing.
Top 12 Picks Best Fishing Sinkers and Weights
Frightened fish, hooks, cliffs, unsuccessful hooks – this isn't a complete list of "surprises" that may arise just because of the wrong choice of sinkers. To begin with, I will tell you about the best 12 fishing sinkers today, and then I will share detailed information about this fishing tackle.
| Image | Product | Brand | Link |
| --- | --- | --- | --- |
| | Bullet Weights Bank Sinker (1-1/2-Ounce) | Bullet Weights | |
| | Permacolor Bullet Weights 1/4 oz Fishing Worm Weights 10 Count Bag Unpainted | Bulley Weight | |
| | Bank Snagless Fishing Sinker (1 Oz, Medium Pack - 12 Sinkers) | HRC Fish | |
| | Acekit Quick Set Up Brass Fishing Sinker with Inner Swivel (#2-30pcs) | Acekit | |
| | Bullet Weights Pyramid Fishing Sinker (14-Pack), 1-Ounce | Bullet Weights | |
| | South Bend Pyramid Sinker | SouthBend | |
| | Bullet Weights Egg Sinker, 1-1/2 Ounce, 53 Each | Bullet Weights | |
| | Bullet Weights CB150 Cannon Ball Sinkers Size 1 1/2 oz. 54/bx | Bullet Weights | |
| | Reaction Tackle- Lead Drop Shot Weights - dropshot sinkers, 101 Piece kit | Reaction Tackle | |
| | VMC, Neko Weights, 1/8 oz, Natural, Package of 10 (NKW18-NAT) | VMC | |
| | Bullet Weights Egg Fishing Sinker (10-Pack), 1-1/2-Ounce | Bullet Weights | |
| | Water Gremlin Egg Sinker Pouch, 1/8 Size, 14 pieces per pouch | Water Gremlin Company | |
1# Bullet Weights Bank Sinker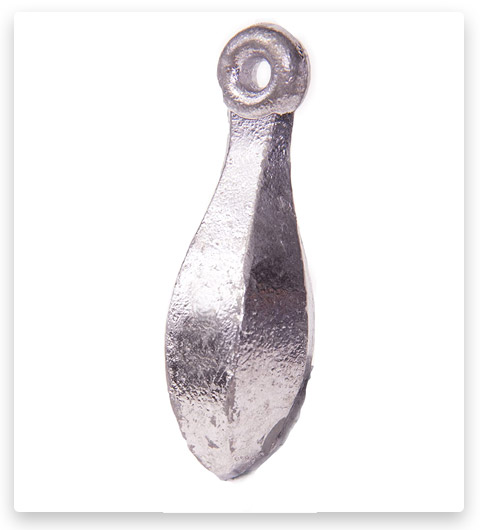 Lower the bait to the desired depth will be possible due to this sinker. It is very lightweight and weighs only 2 ounces. This is a popular model that is available to fishermen at an affordable price and meets all the requirements that you need. You can install this sinker on your fishing line in a matter of seconds. You can use it not only in freshwater but also in the sea.
2# Bulley Weight Permacolor Bullet Weights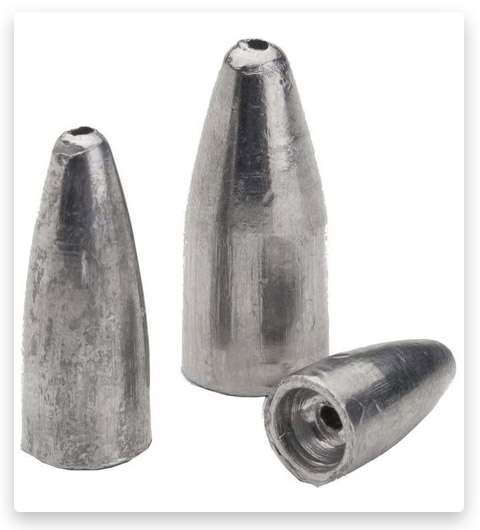 This is one of the most popular sinkers among fishermen. It is lightweight and comes in one size. It copes with the task of plunging your bait to the depth that you need. The hole is clean. This is especially attractive for night fishing. Even when hitting stones, the sinker retains its shape. It also leaves no residue on your tackle box.
3# HRC Fish Bank Snagless Fishing Sinker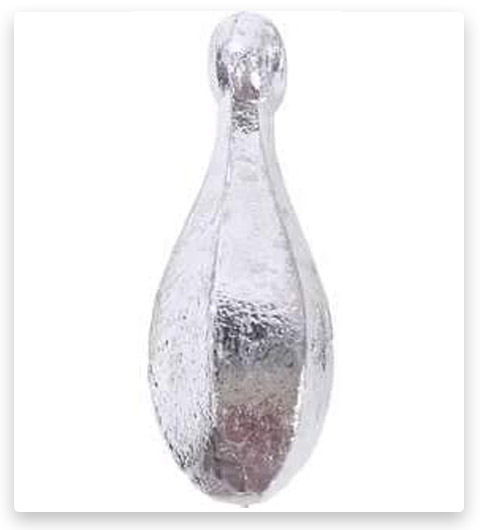 Improve the quality of your fishing thanks to fishing equipment such as sinkers. This product is durable due to its material. It is made of high-quality lead. The sinker will remain at the bottom under any circumstances. Don't worry about strong currents or surf. This is accessible thanks to the flat sides of the sinker. This also allows the sinker not to fight against stones, reefs. They can be used both in shallow water and in deep places.
4# Acekit Quick Set-Up Brass Fishing Sinker with Inner Swivel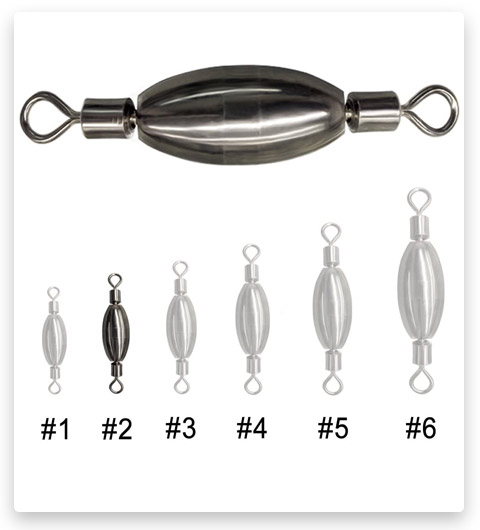 Get 30 sinkers for a great price and enjoy fishing. Each sinker weighs only 2.4 ounces. They are made of brass. This material is distinguished by its strength and durability. Therefore, you can safely use it in saltwater. The sinker is quickly and easily immersed due to its egg shape.
5# Bullet Weights Pyramid Fishing Sinker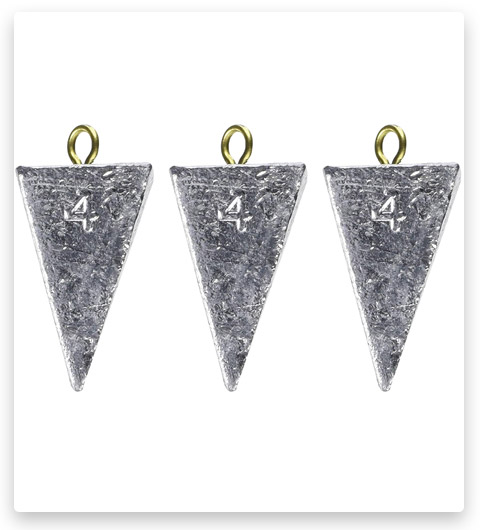 This sinker not only does its job well but also looks very attractive. You can use it for many types of fishing. But the most important thing is that it is ideal both for immersion in saltwater and freshwater. You can choose a sinker of different sizes. Sizes from 1 to 6 ounces are available to you. The shape of the pyramid gives you the opportunity to fish in the river, ocean, and lake.
6# South Bend Pyramid Sinker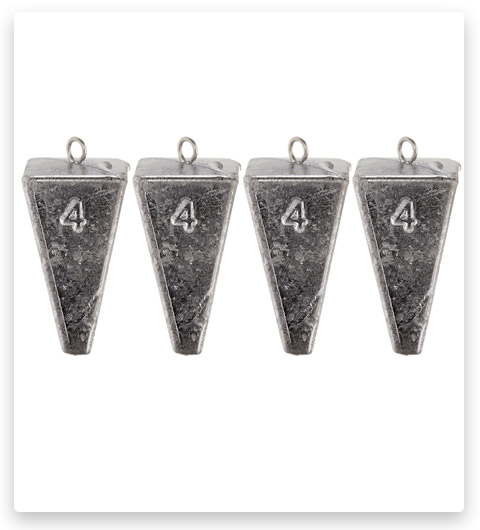 This sinker model attracts every fisherman with its appearance and shape. The shape of the pyramid allows you to place the sinker at your desired depth. Such a sinker is not afraid of strong currents and various sea obstacles. You will receive 4 sinkers for each 4-ounce weight. Attract large fish thanks to such fishing equipment.
7# Bullet Weights Egg Sinker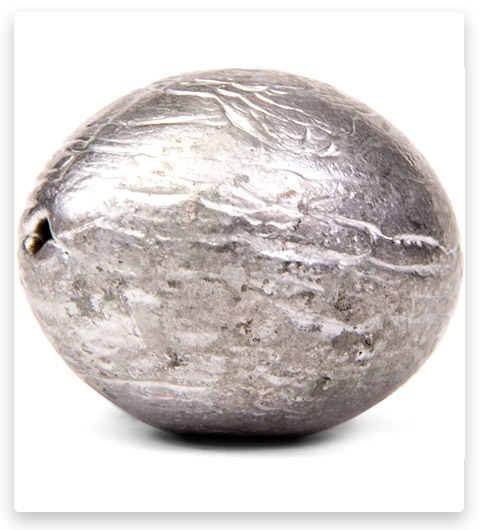 The egg shape is one of the most often chosen among anglers. Such a sinker will help increase your catch. It allows you to reduce the tension of the fishing line. And due to this, the fish often bites your bait. This sinker is easily and quickly installed on your fishing line. You can fish in the river and seawater!
8# Bullet Weights Cannonball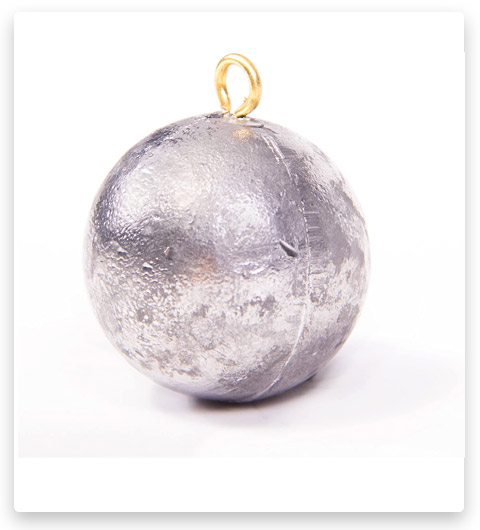 Don't neglect such fishing equipment as a sinker. Your fishing process will become simpler and more efficient. As such equipment, you can choose a cannonball sinker. It doesn't take up much space in your bag. Its shape allows you to avoid obstacles in the form of stones and not only. A popular model for trolling, and bottom fishing.
9# Reaction Tackle Bulk- Skinny Lead Drop Shot Weights and Sinkers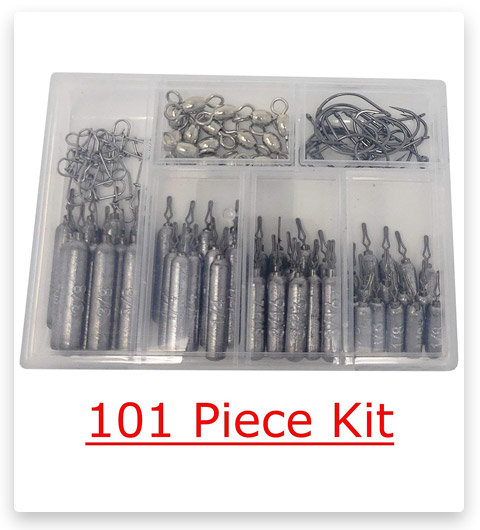 Each time your fishing can go better thanks to new high-quality equipment. And this set is no exception. You just look at what you get for a great price. Sinkers of various sizes to achieve your goals, as well as drop-shot hooks, swivels, and snaps. This professional equipment will be stored in a convenient suitcase.
10# VMC Neko Weight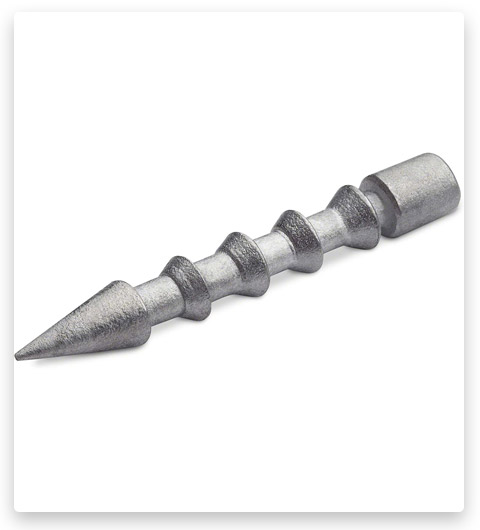 You can be sure that you will get the expected equipment quality. It is a strong and durable sinker. It allows you to firmly fix it in one place. It does not damage your bait. Price varies by size.
11# Bullet Weights Egg Fishing Sinker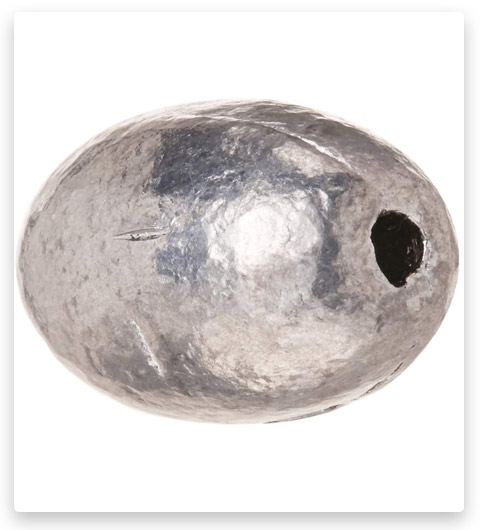 If you want to get a quality product, then choosing this sinker you will not be mistaken. It is made of lead. And as you know, this material does not rust and is perfect for use in seawater. A sinker does not cling to algae and stones.
12# Water Gremlin Egg Sinkers Pouch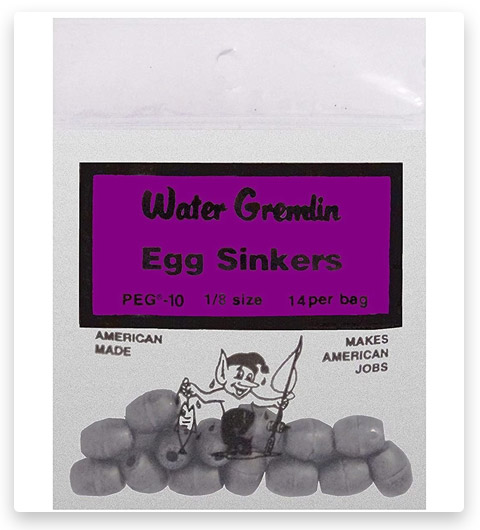 Purchase a sinker in the amount of 14 pieces in one package. Their shape is oblong and resembles an egg. This form perfectly bypasses stones, reefs, algae, and other weeds. They are easy to store in a fishing box and there are no installation difficulties.
What are Sinker Weights for?
Sinkers help to keep the nozzle or bait on the desired horizon, and also help to ensure that the fishing line is in a taut position, in which the bite is instantly transmitted to the float.
Types of Sinkers
Split-Shot Sinkers: This is one of the favorite models of fishermen. It is small in size and is pinched on your fishing line. This sinker has a small cut. It is motionless and usually has a round shape. You can attach this sinker separately to your fishing line or do it one by one. Clamp such a sinker on a snap or it can be clamped on a bait.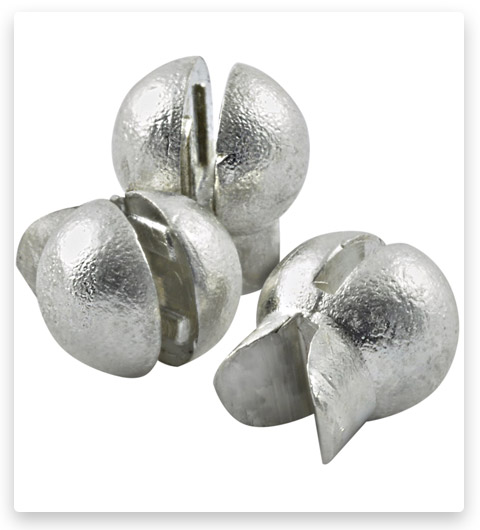 Rubber-Core Sinkers: This type of sinker is used in jig, trolling, and other fishing types as an additional weighting aid for quick installation. You will have no difficulty installing a sinker. They have an elongated shape with a slit in the middle. However, their drawback is that the sinker can cling to stones, as well as twist your fishing line.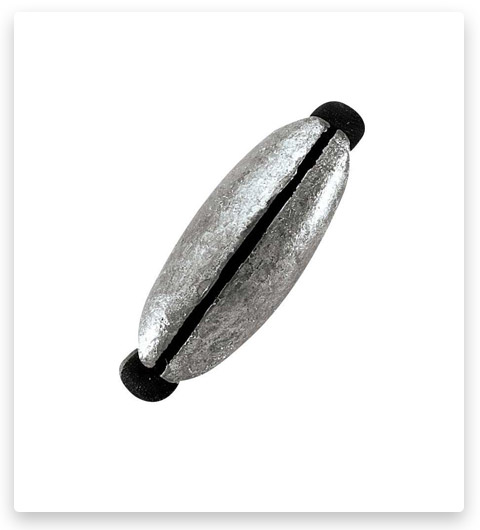 Sliding Sinkers: This is a frequent choice for many fishermen. The most popular sinkers of this type are the shape of an egg and barrel. With the help of them, you can easily plunge to the depth you need.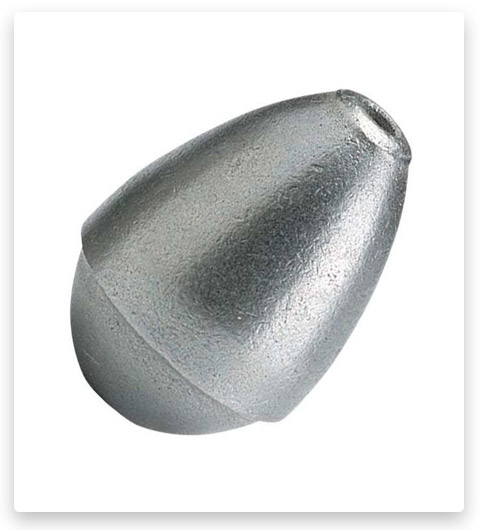 Worm Weights: If you are looking for an excellent sinker for catching perch, then choose this type. Typically, such a sinker has the shape of a cone and also has a hole in the middle. They work great with many lures. Due to their shape, they don't get stuck in algae, stones, and so on. And you can install them without any problems.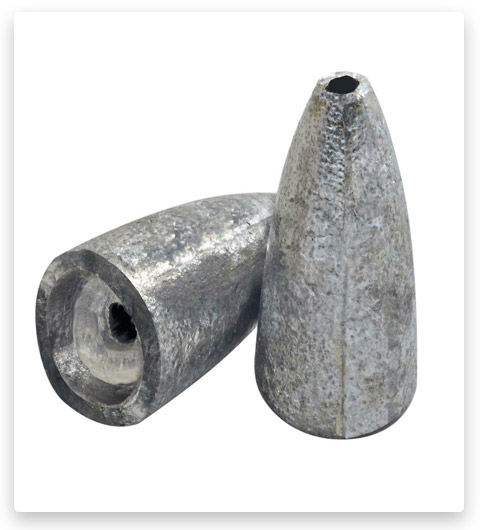 Walking Sinkers: This type of sinker has been used for a very long time. It has the shape of a bank. This is the ideal sinker for precise trolling. Use it with baits for fish such as sturgeon, zander, and more. First, you have to pass the line through a special hole, then you have to tie the swivel.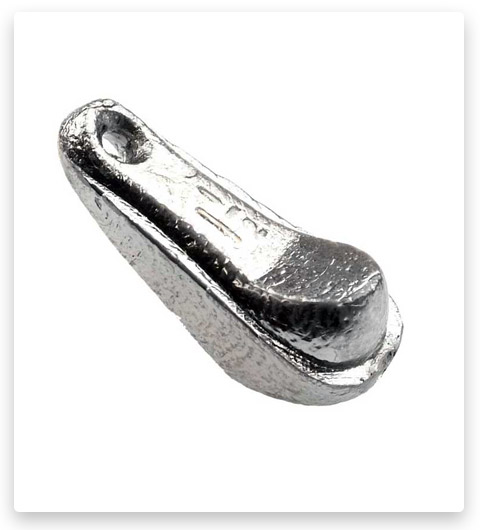 Stationary Sinkers: You can easily dive your bait to a good depth. The shape of the sinker allows it to remain motionless. Your catch will increase with the use of such a sinker.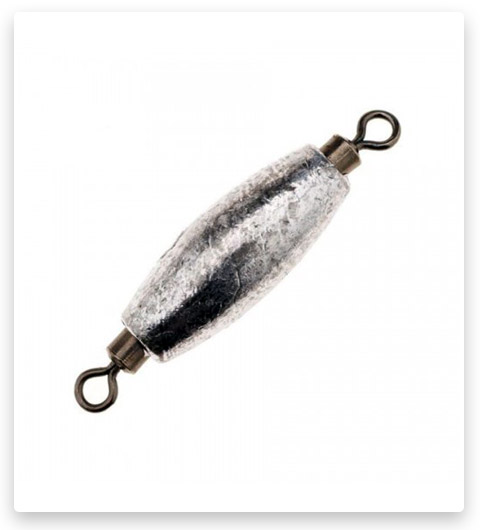 Flat & Coin & Disk & No-Roll Sinkers: If you are looking for a sinker for stationary fishing, then choose a flat shape or in the form of a coin or disk. Such types don't move and don't swing on the bottom due to the fact that they lie horizontally at the bottom. Use natural lures.
Pyramid & Dipsey & Bank Sinkers: These types are what you need for fishing with live baits. They do an excellent job of holding onto the bait. Pyramids are ideal for use during the flow, as their shape resists this process. Dipsey is round in shape and quickly attaches to the fishing line. The bank sinker has a tapered end.
Trolling Sinkers: As the title implies, such sinkers are used with trolling baits. They are usually quite long, but thin. There are models that come with hinges. This prevents your line from twisting. They are a thin series of weights that are also coated with a rubber film.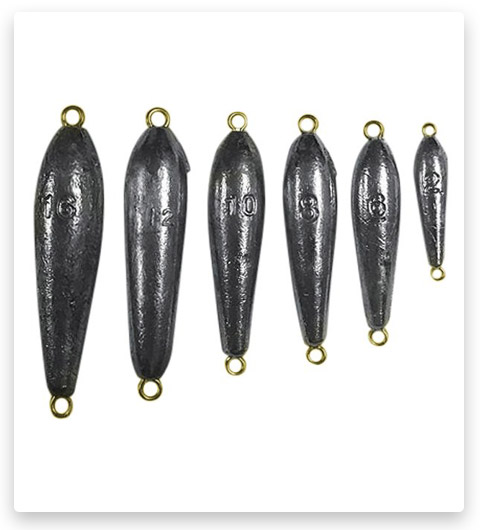 No-Snag Flexi Weights: This innovative weight design allows anglers to add a thin series of weights coated with rubber shrink wrap. The Flexi Draggin Weight design has virtually no notches. Such loads may be attached to other sinkers.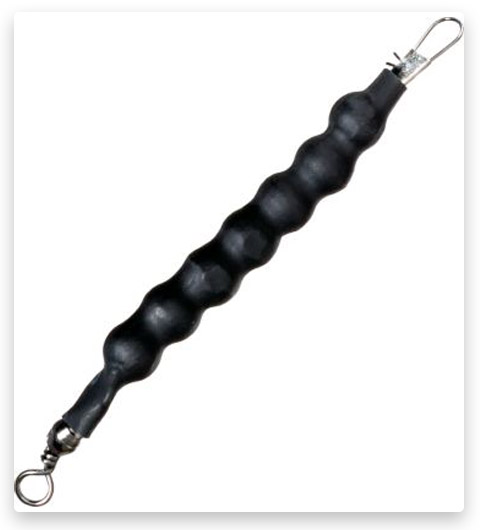 Pencil Sinkers: This sinker got its name due to its shape that resembles a pencil. It is loved by fishermen who catch salmon. It is ideal fishing equipment for use in rivers. It passes all the obstacles in its path.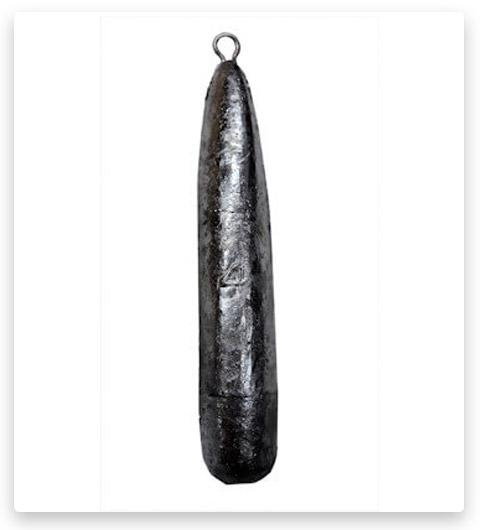 No-Snagg Sinkers: Fishermen use this type of sinker for very deep diving of baits, as well as for slow trolling. Its shape glides perfectly on stones and shells.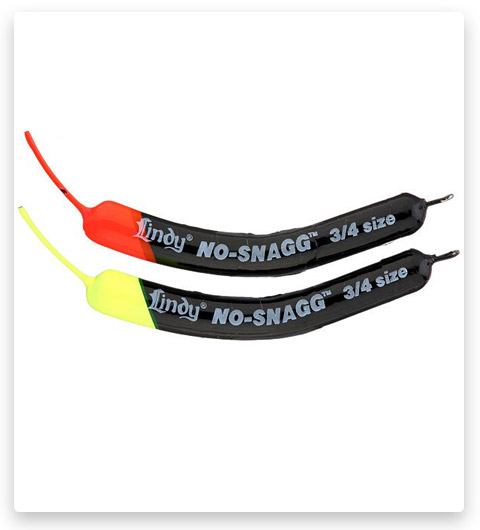 Drop-Shot Sinkers: They have a semicircular elongated shape that avoids fouling of the bottom. You can change weight at depth without losing time.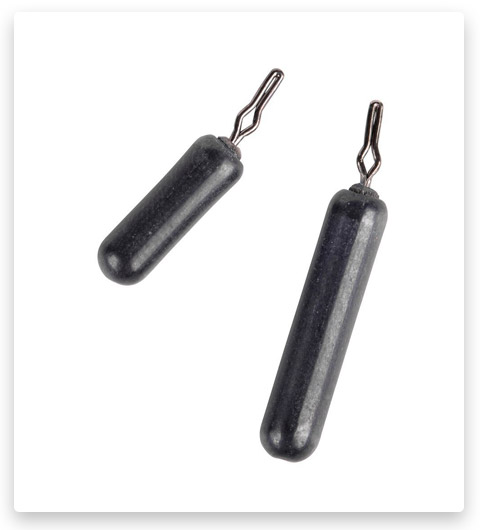 Insert or Nail Weights: The main purpose of such sinker weights is fishing. I use soft, sophisticated plastic basses. But they are also great for use with natural and soft lures.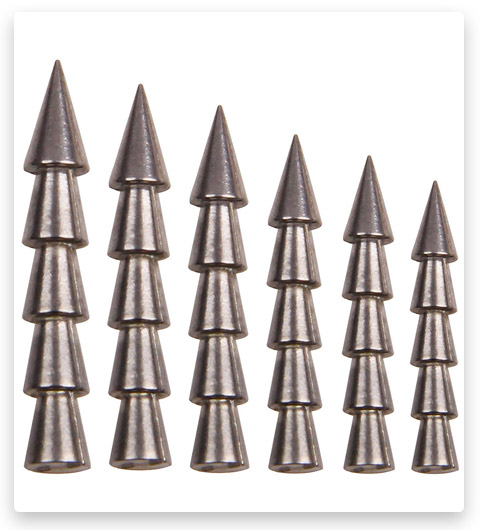 Hook Weights: They are small and thin in themselves. They perfectly weigh the hook and contribute to a larger catch.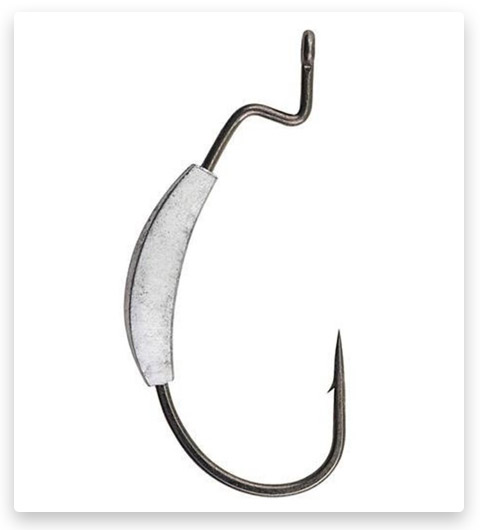 In addition to this and in the form of the lead, we can talk about the following models:
Spherical Sinkers: they are usually sliding, which allows sliding lines in the transverse direction. They are mainly used on flat bottoms, given that in rocky areas they can be easily hooked.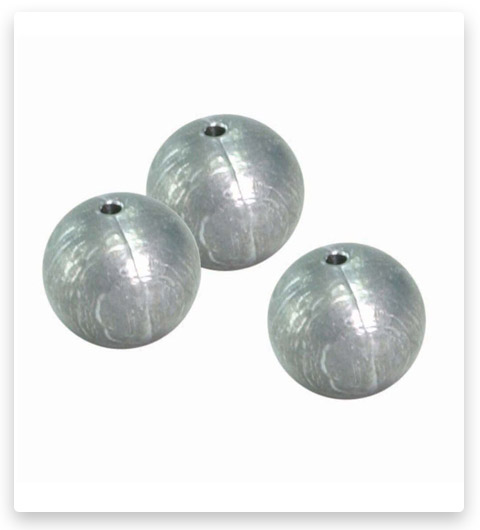 Round Sinkers: It is used when it is necessary to fix it well on a sandy or muddy bottom. They have the disadvantage that their special flat surface resists strong air resistance, which makes casting difficult.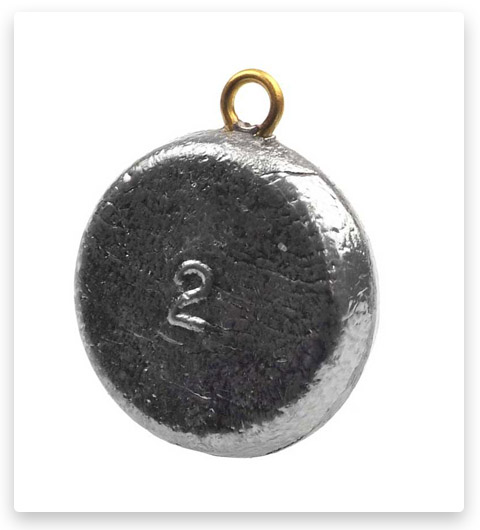 Conical Sinkers: their special drop shape prevents annoying obstacles, so they can be used without problems on stone sites. Most often used by a sports fisherman, because their streamlined shape allows longer casts. Pear-shaped sinkers: very useful due to their versatility. It is used for fishing on both sandy and rocky soils. It has the disadvantage that it usually rolls by itself at the moment the current appears.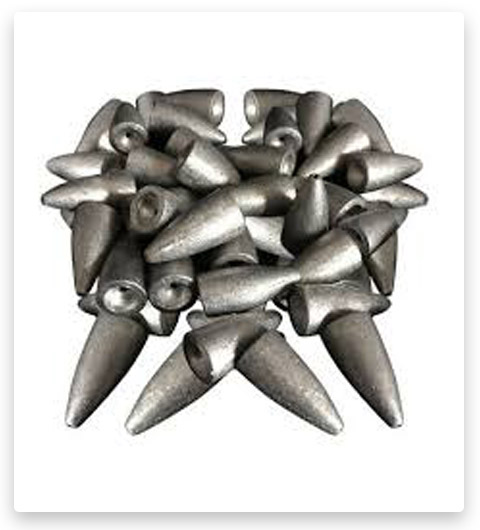 Tubular Weights: sliding or fixed, have the advantage of being very cheap, although jams are more common than usual.
Ribbed Sinkers: specially designed for a good start, therefore they are equipped with this impressive aerodynamic shape with ribs, which also serve to secure them in the lower part and to ensure that they don't show resistance when lifting, avoiding more possible hooks.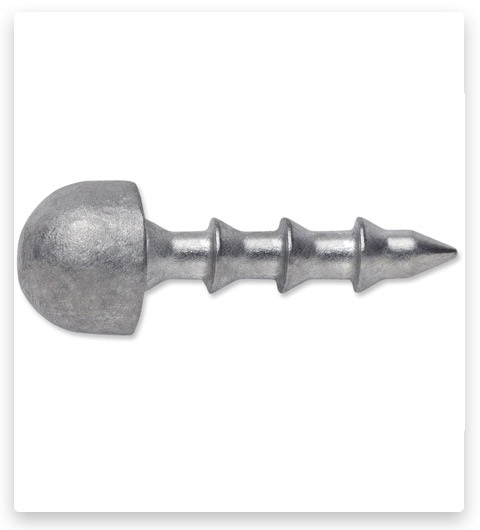 Sinker Weights with Hooks: they are without a doubt one of the best innovations in this area. Many lead models were equipped with these hooks that hide in the sand, preventing lead from shifting. They lean back so as not to exert any resistance. Therefore, they are suitable for fishing on sandy soils, as well as on rocks, since their length prevents snagging.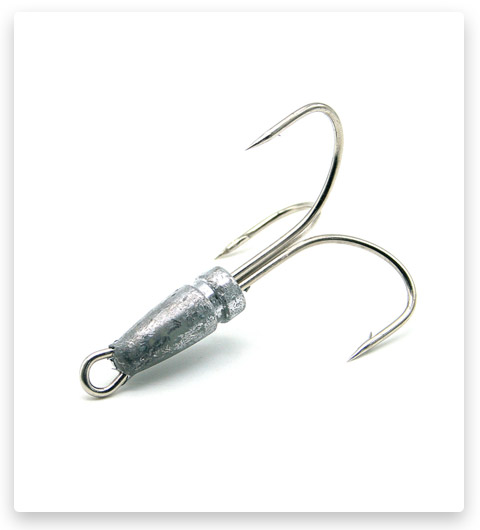 Where Can Sinker Weights be Used?
Sinkers are ideal for use during trolling and bottom fishing. And also if you fish during the flow. They help you during casting and are used with live baits.
How to Use and Install Sinkers?
Barrel or Egg Sinkers – Used when fishing on live bait in rigs. You add a sinker to the leader.
Split Shot – This type of sinker doesn't require complex installation. You need to fix the fishing line in the cut. This must be done with pliers.
Pyramid Sinker – This sinker must be attached to the fishing line above the swivel.
Bullet Sinkers – This type of sinker is ideal for installations such as Caroline, Florida, and Texas.
Bell Sinkers & Dipsey & Anglers like to use them on a three-way installation. Their rounded shape reduces rice engagement.
The shape of a Keel Bar Sinker or Drail – They should be attached to the bait in order to be left at a depth and used for trolling fishing. They allow your baits not to get confused.
Loader with a Rubber Core is inserted above the fishing line and then simply fixed.
Snagless Immersion Devices are required for use on rocky soils.
Nail Sinkers – It must be placed in plastic baits.
Pinch Weights is what you need for Texas lures. And also many fishing enthusiasts press the hook down with them.
Coin or Flat Sinkers – It's designed for rocky soils or rough terrain.
Conclusion
Sinker weights for fishing allow the angler to throw the bait in the intended place, help the bait to sink faster, and hold it at the desired depth. The selection of sinkers is quite extensive, but don't forget to take into account that different forms of sinkers are designed for different purposes. Choosing the right sinker in your chosen fishing tactics increases your chances of success, not only in terms of proper presentation of the bait but also in terms of a good catch.
Tags: #fishing sinkers / #lead fishing sinkers / #types of fishing sinkers / #saltwater fishing sinkers / #where to put sinkers on fishing line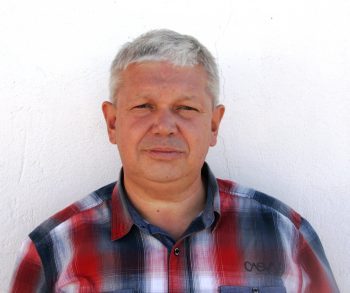 Sergio Smirnoff
Professional fisherman with 40+ years of experience.
Fishing and the ocean is a passion of my life. I am passionate about all kinds of sea fishing: fishing from the shore (spinning, float, baitcasting), from a boat, and spearfishing day and night.
I live in Tenerife (Canary Islands) for the last 10+ years and share my daily fishing experiences on my website. Many years of personal experience as a fisherman and the vast experience of my friends allow me to write professionally on any fishing topics (from choosing a flashlight and equipment to deep-sea fishing).
All of my advice is based on practical real-world experience and will be useful to both novice anglers and professionals.
Read more
about the author.
Affiliate Disclosure: FishReeler.com sometimes gets paid for listings, through sponsors or affiliate programs like Amazon, Ebay, Cabelas, Bass Pro Shop, Shimano, Daiwa, Rapala, Renn, Okuma, KastKing, etс. Clicking a link helps keep FishReeler.com free, at no extra cost to you!
About the author: Each article is verified by the fishing expert Sergio Smirnoff. The articles are written by professional and amateur fishermen with 20+ years of fishing experience.
Note: The views and opinions expressed in this article are those of the authors and do not necessarily reflect the official policy or position of any agency. The articles are for informational purposes only, share your opinions in the comments and join the fishing discussions, let's share our fishing experiences together!