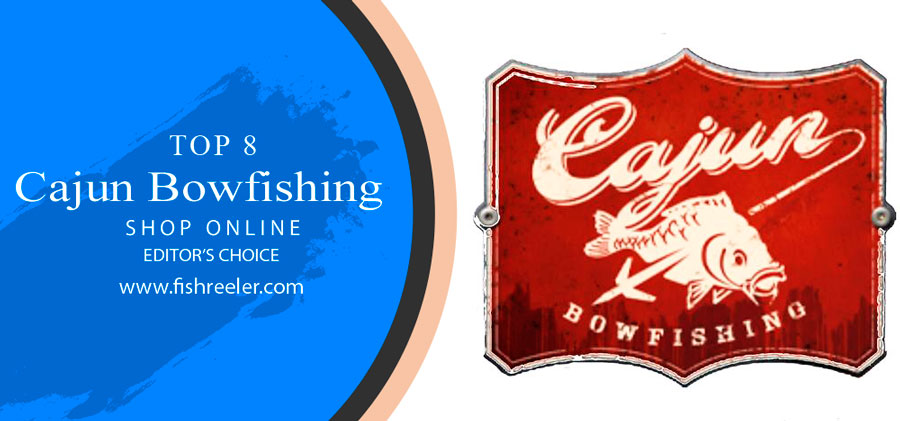 Cajun Bowfishing: Merging Tradition and Adventure in Louisiana's Wetlands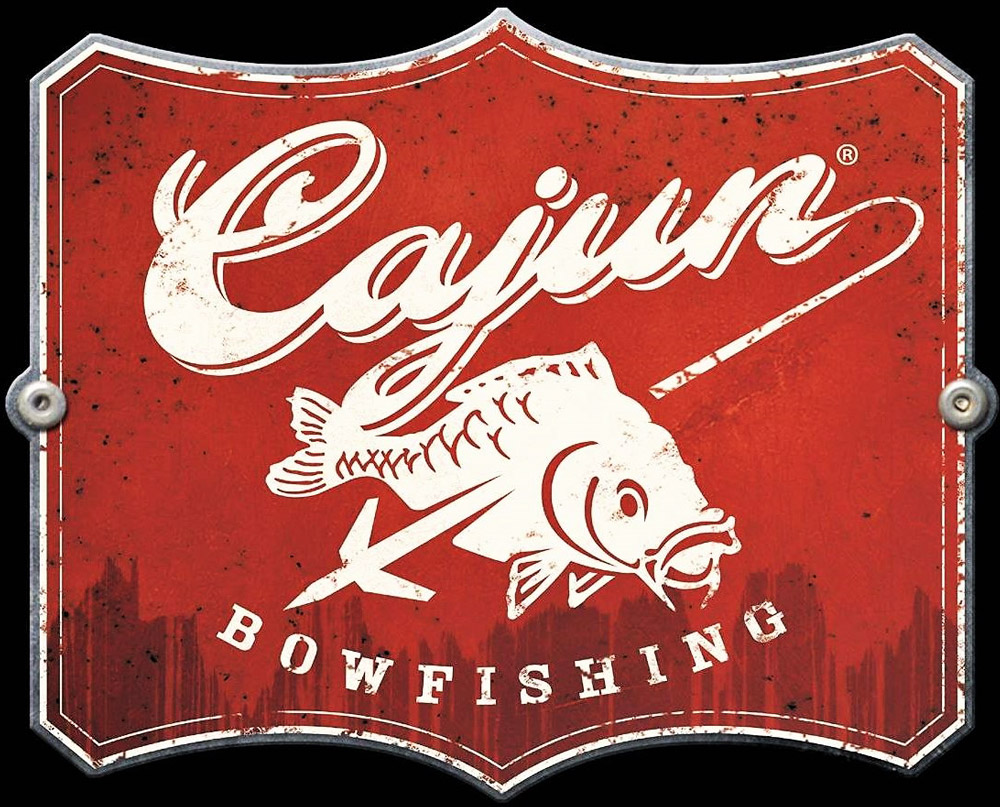 As dawn breaks over the mist-laden bayous of Louisiana, a group of hunters readies their gear. However, this is not your ordinary hunting party. There are no firearms in sight, only a collection of bows, arrows, and lines. The hunters stand on the deck of a specially designed boat, their eyes scanning the murky waters with an intense focus. This is Cajun bowfishing, a thrilling blend of archery, fishing, and hunting that offers an adrenaline-infused adventure like no other.
An Exciting Plunge into the World of Cajun Bowfishing
Steeped in a rich tradition dating back generations, Cajun bowfishing embodies the spirit of the bayou – resilient, resourceful, and vibrant. It's a challenge that engages the senses and quickens the pulse as the archer anticipates the moment to let the arrow fly. With each cast of the bow, participants don't just engage with the wild but also immerse themselves in an exhilarating activity that tests their skill, patience, and determination.
Welcome to an in-depth exploration of Cajun bowfishing, where tradition meets adventure. Whether you're an experienced bowfisher, an angling enthusiast, or an adventurer yearning to pick up a new sport, this guide will take you on a journey through the mystical swamps of Louisiana, revealing the heart and soul of this remarkable sport. Hold on tight as we navigate the meandering waterways and discover the thrill that is Cajun bowfishing.
Unraveling the Threads: The Origin and Evolution of Cajun Bowfishing

Bowfishing's roots run deep in Louisiana's fertile soil, entwined with the cultural tapestry of the region. The sport's origins trace back to the indigenous tribes who once navigated these waterways, using simple, hand-crafted bows to secure sustenance from the abundant aquatic life.
The arrival of the Acadians in the 18th century – French settlers later known as "Cajuns" – marked a pivotal moment in this narrative. The Cajun culture, with its emphasis on resilience and resourcefulness, embraced the indigenous bowfishing techniques, refining them over generations. The bow became an extension of the Cajun lifestyle, a tool intertwined with their survival in the resource-rich, but challenging, bayou environment.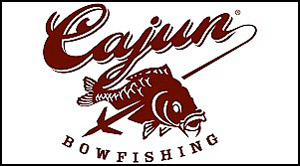 Bowfishing was not merely a survival skill for these early Cajuns; it was a way of life. They meticulously crafted their equipment, understanding the balance required between strength and flexibility. The craft's mastery is often passed from father to son, each generation adding its wisdom to the sport.
In more recent decades, however, the art of bowfishing has transitioned from a survival necessity to an adventurous recreational activity. The thrill of spotting, aiming, and firing at fish lurking beneath the water's surface captures the adventurous spirit inherent in many Louisianans and visitors alike. Cajun bowfishing has gained popularity as a challenging, exciting, and environment-friendly sport that offers an unconventional twist to traditional angling.
Despite its transformation into a modern pastime, Cajun bowfishing still maintains strong ties to its rich historical past. Today's enthusiasts respect the traditions of the sport, understanding that every arrow they release into the water continues the legacy of those who came before them. Thus, Cajun bow fishing remains a vibrant testimony to Louisiana's dynamic cultural and historical landscape.
Cajun Bowfishing: A Unique Blend of Tradition, Skill, and Excitement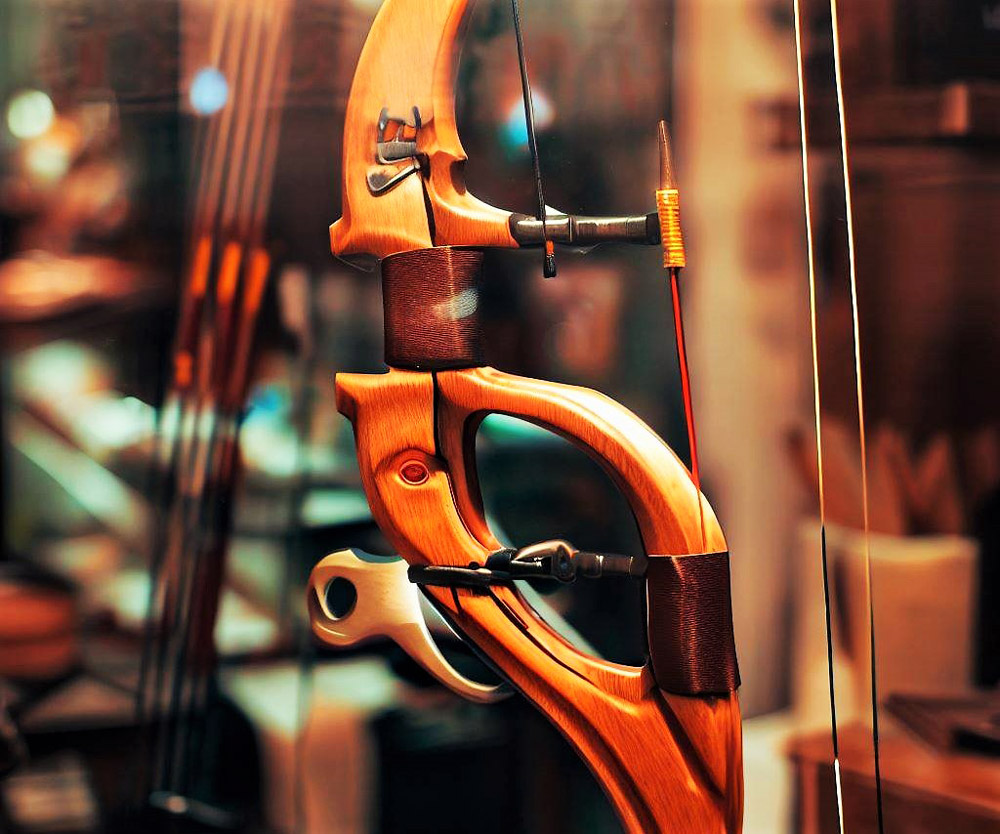 We have already considered many good brands that make high-quality products. This applied to lures, reels, fishing rods, and other fishing equipment. But when it comes to bow fishing, here is a list of companies that make quality poor.
Fortunately, I found one great manufacturer who makes bows and crossbows for 10/10. Today we'll talk about Cajun Bowfishing, a company that has been manufacturing bowfishing products for several years.
The brand is on top and its products will serve you for many years. Besides, the manufacturer does not ask you for sky-high money for its products. Well, let's move on from words to deeds, and let's look at the 8 best bow-fishing bows that are available right now!
Top List 8 Picks Best Bowfishing Bows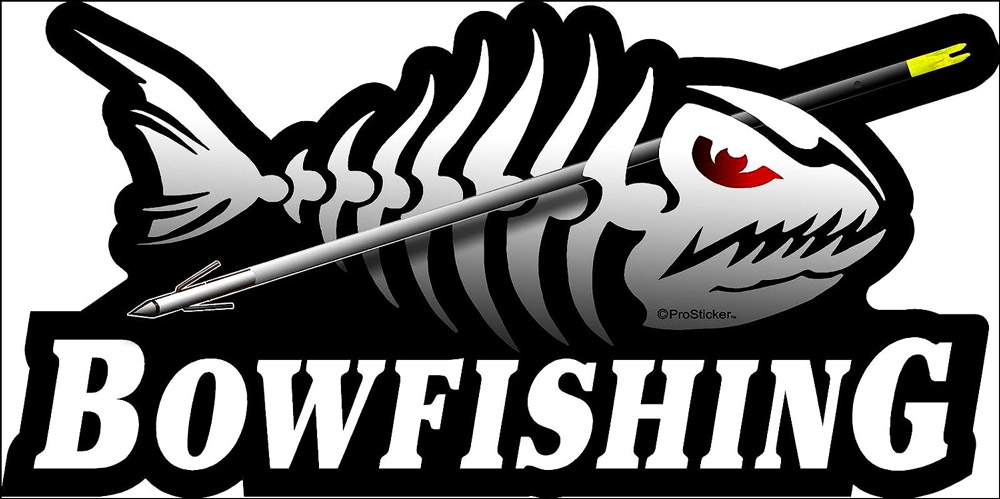 I also add that Bowfishing is a much more exciting sport than regular fishing. You move much more, train your accuracy, feel like a real archer. If you still doubt whether to try this type of fishing, the answer is worth it. 
| Image | Product | Brand | Link |
| --- | --- | --- | --- |
| | Cajun Bowfishing Shore Runner Kit Compound Bowfishing Bow Ready to Fish Kit with Arrow Rest, Bowfishing Reel, Reel Seat, Blister Buster Finger Pads, Fiberglass Arrow, Red/Black | Cajun Bowfishing | |
| | Cajun Bowfishing Fish Stick Bowfishing Bow Package with Drum Reel, Roller Rest, and Piranha Point Arrow, Right Hand, Red | Cajun Bowfishing | |
| | Cajun Sucker Punch Bowfishing Bow Only Features Adjustable Draw Length, 50 lb. Peak Draw Weight | Trophy Ridge | |
| | Cajun Bowfishing Fish Stick Pro Take-Down Bowfishing Bow with Spin Doctor Reel and Brush Fire Rest, Red | Cajun Bowfishing | |
| | AMS Bowfishing Water Moc Recurve Bowfishing Kit - Right Hand - 45# Draw Weight | AMS Bowfishing | |
| | PSE ARCHERY D3 Bowfishing Compound Bow-Kit-Set-Arrow - Green - 30-40 | PSE ARCHERY | |
| | Muzzy Vice V2 Spin Kit Right-hand | Muzzy | |
| | | | |
🎦Video YouTube: Cajun Bowfishing Sucker Punch Pro Bowfishing Bow
1# Cajun Bowfishing Shore Runner Kit – Best Bowfishing Kit Overall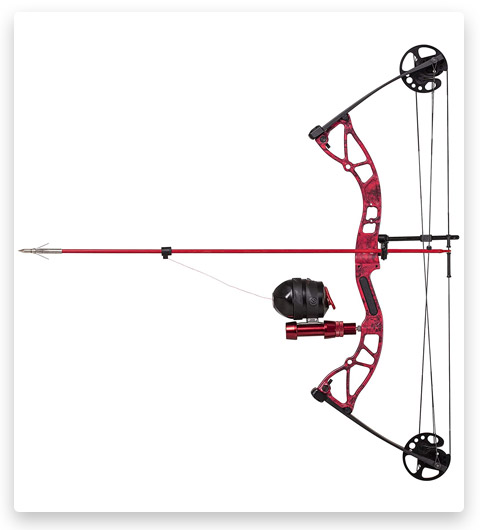 View on BassProShop View on Amazon
Introducing the Cajun Bowfishing Shore Runner Kit – the ultimate setup for both beginners and experienced bow-fishers alike. Impeccably designed and rigorously tested, this kit is packed with all the essentials for a successful bow fishing adventure, enabling you to take your passion for the sport to the next level.
At the heart of the kit is the Shore Runner Bow, a compound bow that delivers the perfect balance of power and control. The bow features an axle-to-axle length of 31.5 inches and a peak draw weight of 45 lbs, making it versatile for both close-range shots and long-distance casts. Its draw length can be easily adjusted between 17 to 31 inches, catering to users of different heights and shooting styles.
The bow is constructed with lightweight yet sturdy materials, ensuring that you can comfortably carry it for hours during your hunting trips without compromising on durability. It comes in a sleek matte black finish, designed to blend seamlessly with your environment and to reduce any glare that might scare away your catch.
Next in the Shore Runner Kit is the spinning reel. This pre-spooled reel comes with 150 feet of 80 lb test line, designed to withstand the toughest catches. Its smooth ball-bearing drive system ensures fast and accurate retrieves, while its all-aluminum body provides increased strength and reduced weight.
The Shore Runner Kit also includes a solid fiberglass arrow with a Piranha point. This arrow features a durable and sharp tip designed to penetrate even the toughest scales, along with a barbed design to secure your catch during retrieval. The bright orange fletching offers high visibility in the water, making it easy for you to track your shot.
Additional highlights of the kit include a Snap Shot arrow rest, which provides a stable platform for your arrow and helps improve your accuracy. The kit also comes with a Blister Buster finger pad to provide a comfortable grip, reducing the chances of blisters and fatigue during long hours of fishing.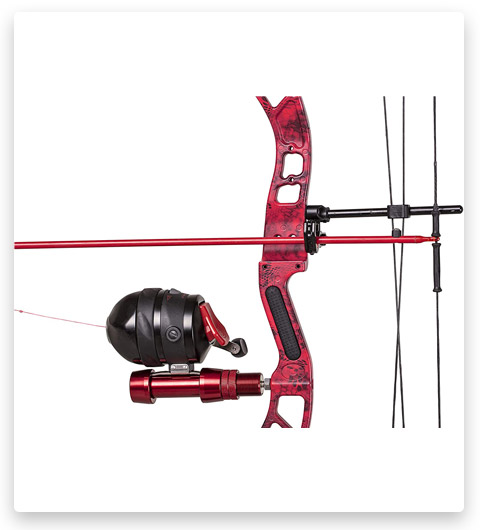 It is easily suitable for both sports and fishing because of its compactness. And it is still very soft, with a characteristic click, which is so appreciated by lovers of this brand. And keep in mind that Cajun offers a warranty! Classics will never go out of style. And this old man is in no way inferior to modern innovations. And in terms of accuracy, it surpasses many models.
2# Cajun Fish Stick Take-Down Bow – Best Budget Bow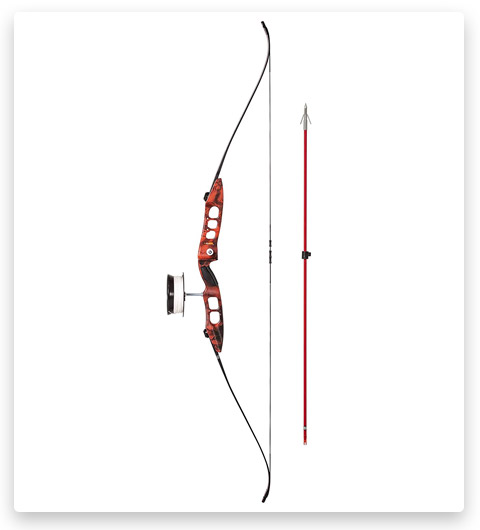 View on BassProShop View on Amazon
Step into the exciting world of bowfishing with the Cajun Fish Stick Take-Down Bow, a perfect blend of simplicity, performance, and convenience. Designed for both novices and experienced archers, this bow offers a reliable companion for your thrilling bow fishing adventures.
At the core of this product is a solid, takedown design bow, crafted for uncompromising durability and strength. Its riser is made from durable aluminum, offering excellent resilience to environmental factors. The limbs are made from high-quality, laminated hardwood, providing the optimal balance of flexibility and power required for effective bow fishing.
The Cajun Fish Stick Take-Down Bow features a peak draw weight of 45 lbs, which provides the strength needed to effectively pierce through tough fish scales. Its 56-inch length allows for a smooth draw and release, promoting consistency and accuracy in your shots.
A unique aspect of this bow is its takedown design, making it easy to disassemble into smaller parts for convenient transportation and storage. Whether you are trekking through rugged terrain or traveling to your favorite fishing spot, this bow's portability significantly enhances the overall user experience.
The bow comes with a high-visibility, white fiberglass arrow, designed to withstand the rigors of underwater shooting. It is equipped with a robust Piranha point, designed for efficient penetration and secure holding power. The arrow's bright color ensures easy visibility in various water conditions, making it easier for you to track your shot and retrieve your catch.
Included with the bow is a drum reel with 50 feet of sturdy 80 lb test line. The line is easy to pull and re-spool, providing smooth action for the most demanding situations. This simple, reliable reel design is particularly beneficial for beginners, allowing for an easy introduction to the sport of bowfishing.
The Cajun Fish Stick Take-Down Bow also comes equipped with a comfortable grip that ensures a steady hold, reducing hand fatigue during long fishing sessions. The grip is ergonomically designed to fit both left and right-handed archers.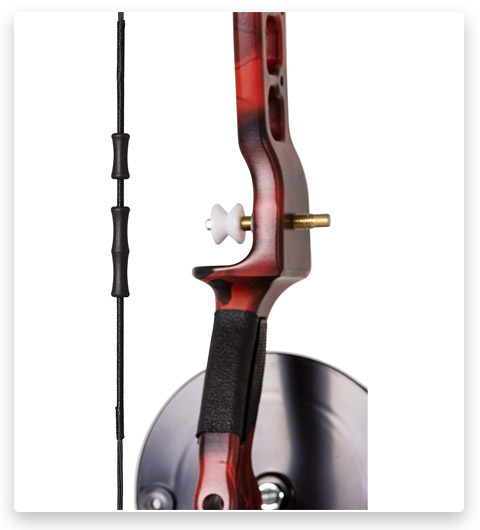 Its owner will be able to enjoy prolonged shooting and will not feel tired. A small weight will be good entertainment for the whole family. It will be able to exercise women and children.
3# Cajun Sucker Punch Bowfishing Bow – Best Versatile Bow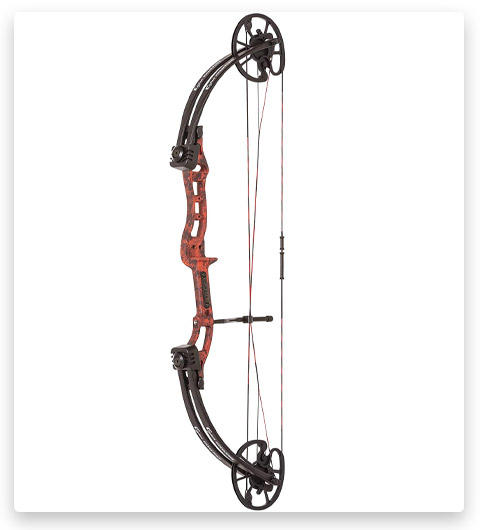 The Cajun Sucker Punch Bowfishing Bow is a high-performance bowfishing gear designed to give anglers an edge in their aquatic hunting pursuits. This advanced piece of equipment combines robust construction, seamless operation, and superior accuracy to deliver a memorable bow fishing experience.
At the heart of the Sucker Punch Bow is a specially designed compound bow, boasting a deep cam groove to prevent derailment while ensuring a smooth and controlled draw. It offers adjustable draw weights from 17 to 50 lbs, allowing you to customize the power based on your target and personal preference.
The Cajun Sucker Punch Bowfishing Bow features a draw length range of 17 to 31 inches, accommodating a wide spectrum of users. The versatility of this bow makes it an excellent choice for both seasoned archers and beginners looking to enter the thrilling world of bowfishing.
This bow is constructed with lightweight but robust materials to provide durability without sacrificing comfort. The bow's sleek black finish gives it an elegant look while serving a practical purpose by reducing glare that could potentially scare away your catch.
One of the key features of the Sucker Punch Bow is its constant draw or draw length-specific module option. The constant draw option offers an easier pull all the way to the end, while the draw length-specific option allows for a let-off. This customization can make your bow fishing adventure more comfortable and tailored to your style.
The Sucker Punch Bow is equipped with deep cam grooves to prevent derailed strings even in the most demanding conditions. The package also includes two bow fishing arrows designed for effective penetration and holding power. These arrows feature robust points and fletchings that can withstand the unique challenges of underwater hunting.
Adding to the user-friendly nature of this kit, the Sucker Punch Bow comes pre-drilled with mounting holes for accessories. Whether you want to attach sights, quivers, stabilizers, or fishing reels, this bow provides the flexibility to customize your bowfishing setup.
To top it all, the Cajun Sucker Punch Bowfishing Bow comes with a fishing biscuit arrow rest. This unique addition provides stability and increases accuracy by preventing the arrow from falling off the bow while aiming.
Multifunctional weapon of wide profile. It is suitable for both a teenager and an adult man. Due to its wide range of functions, it is universal. Both a beginner and a professional will cope with it. It is in the average price range.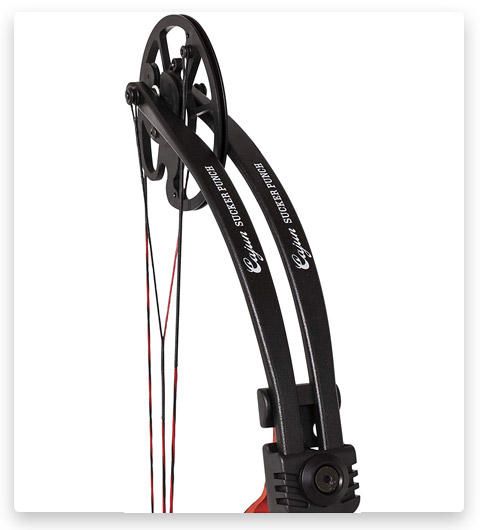 Available as a kit for left and right hand. Ideal for shooting training. Most customers are satisfied with the product. They note that it is convenient to use because a trained person to get into fish 15 cm in size from a distance of 50 meters will not be a problem.
4# Cajun Bowfishing Fish Stick Pro – Best Accurate Bow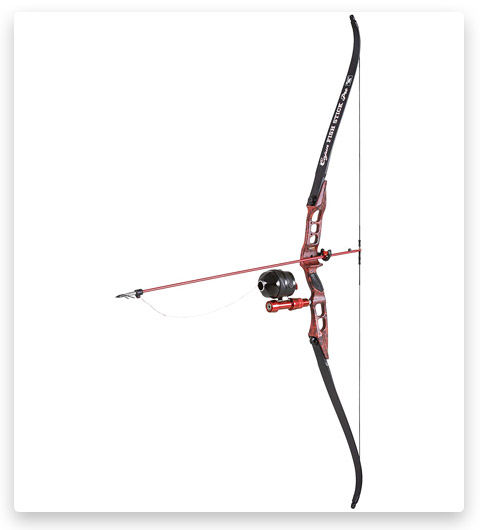 The Cajun Bowfishing Fish Stick Pro is a high-quality, reliable, and efficient recurve bow that is set to transform your bow fishing experience. This bow is perfect for both beginners and seasoned bowfishers, offering a unique blend of traditional design and modern technology to deliver top-tier performance.
The Fish Stick Pro features a 56-inch, take-down recurve bow, crafted with high-strength materials for exceptional durability and performance. The riser is constructed from lightweight aluminum, ensuring comfortable handling and longevity, while the limbs are crafted from multi-laminate wood, promising excellent flexibility and resilience to cope with the challenges of bowfishing.
This bow boasts a draw weight of 45 lbs, providing the power necessary to penetrate through tough fish scales. The recurve design ensures a smooth draw, allowing for quick and accurate shots. Additionally, the Fish Stick Pro's draw length is designed to accommodate a wide range of archers, making it a versatile piece of equipment for your bow fishing expeditions.
A key feature of the Fish Stick Pro is its take-down design, which enhances its portability and ease of storage. The bow can be easily disassembled into three parts – the riser and two limbs, making it highly convenient to transport or pack away when not in use.
Included in the package is the Spin Doctor reel, a robust and efficient reel boasting exceptional retrieval speed. This reel is pre-spooled with 150 feet of 250 lb test line, designed to withstand the most demanding bowfishing conditions. The smooth, consistent retrieval and ample line capacity significantly increase your chances of landing your catch.
The Fish Stick Pro comes equipped with a fiberglass arrow featuring the Piranha Long Barb point, designed to ensure effective penetration and secure holding power. The bright orange fletching offers high visibility, ensuring that tracking your shot in the water becomes a breeze.
Further enhancing the shooting experience is the inclusion of the Brush Fire arrow rest. This rest provides a stable platform for your arrow and helps to improve your shot's accuracy. Additionally, the kit includes a Blister Buster finger pad for a comfortable grip, reducing finger fatigue and the potential for blisters during prolonged use.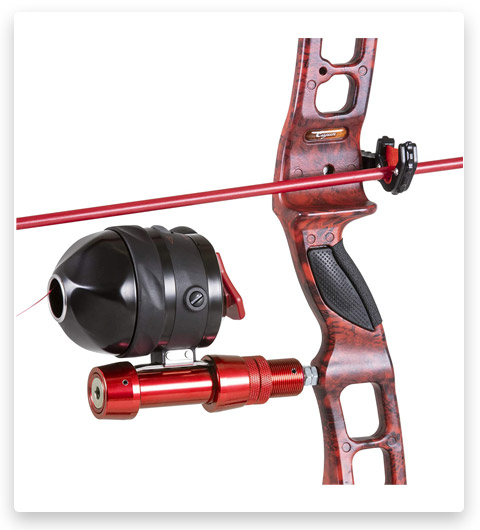 Due to its simplicity, the device can be used by children and women. Some fans of ancient weapons buy this model for fun and practice shooting accuracy. All elements are in a box where they are protected from environmental influences. The product comes with a set of all fishing accessories. The price of the Cajun Fish Stick Pro is not very large and averages $200, which makes it possible to purchase it even for people with a limited budget.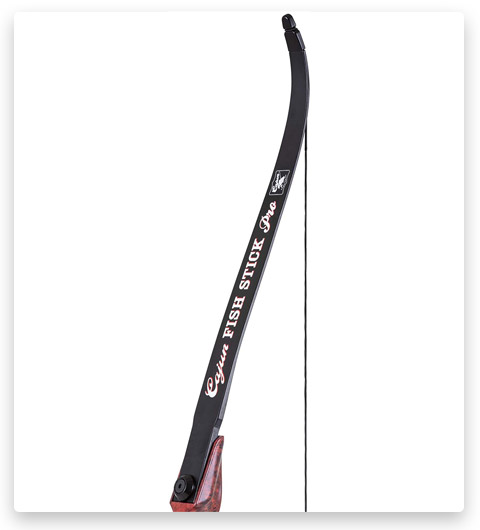 Buyers say that this is one of the best models when comparing other items with similar characteristics.
For a complete overview of these products, we present you with similar models from other well-known and competitive manufacturers. The choice will be yours. All presented devices are of high quality.
5# AMS Bowfishing Water Moc Bow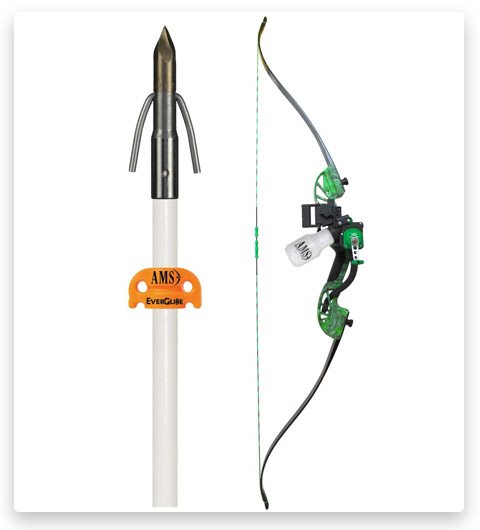 Welcome to the AMS Bowfishing Water Moc Bow – a superb piece of bow fishing gear designed to withstand the harshest elements while offering an excellent shooting experience. This takedown recurve bow is built exclusively for bow fishing and is perfect for both beginners and seasoned bowfishers.
The Water Moc Bow features a compact, 58-inch length, making it ideal for the tight quarters often encountered while bowfishing. It comes with a draw weight of 45 lbs, offering ample power to penetrate even the toughest fish scales. This design ensures a balance of strength and control for quick, accurate shots.
What sets the Water Moc Bow apart is its construction. The riser is crafted from high-grade aluminum, offering durability and stability without adding unnecessary weight. This allows for hours of comfortable use. The limbs are made from hard maple and black fiberglass, ensuring flex and robustness to cope with the rigors of bowfishing.
As a takedown recurve, the Water Moc Bow can be easily disassembled into three parts – the riser and two limbs. This feature greatly enhances its portability, allowing you to conveniently transport it to your preferred fishing location or store it compactly when not in use.
The bow is equipped with a high visibility, green fiberglass arrow, specially designed for bow fishing. The arrow comes with an AMS safety slide, an AMS Chaos point, and bright white EverGlide fiberglass shafts for easy tracking in water.
One standout feature of the Water Moc Bow is its AMS Retriever TNT reel, a durable and efficient bowfishing reel that offers an impressive 4.3:1 gear ratio for fast line retrieval. The reel is pre-spooled with 35 yards of 350 lb test high visibility braided Dacron line, providing enough length and strength to tackle even the biggest fish.
An additional advantage of the Water Moc Bow is its built-in AMS "Tidal Wave" arrow rest. This rest is designed to keep your arrow in place, allowing for improved accuracy and control.
With an elegant, satin black finish, the Water Moc Bow combines style and function in one comprehensive package. It is also designed to be ambidextrous, making it suitable for both left and right-handed archers.
6# PSE Archery D3 Bowfishing Compound Bow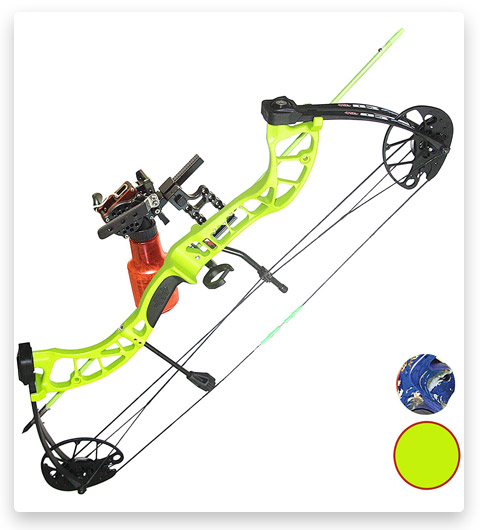 The PSE Archery D3 Bowfishing Compound Bow is a cutting-edge piece of equipment designed for performance, durability, and comfort. Whether you're a seasoned bow-fisher or new to the sport, the D3 Bow provides an unparalleled experience.
The D3 Bowfishing Compound Bow is designed with an axle-to-axle length of 30 inches and a peak draw weight of 40 lbs, providing an optimal balance of size and power. Its draw length ranges from 20 to 31 inches, offering flexibility to cater to a wide array of archers.
A standout feature of this compound bow is its unique Drive-style cam, which provides a smooth draw cycle. This feature allows for easy tuning and adjustments, ensuring optimal performance tailored to individual preferences.
Crafted with high-grade aluminum, the D3 Bow's riser is durable and lightweight, guaranteeing years of use without adding unnecessary weight. This bow offers excellent stability, essential for maintaining accuracy in the fast-paced environment of bowfishing.
The PSE Archery D3 Bowfishing Compound Bow comes equipped with an AMS bowfishing reel with a line, a proven system known for its durability and ease of use. This reel is perfect for the quick-action, pull-and-shoot style of bow fishing, contributing to a smoother, more enjoyable experience.
The bow features an ergonomic grip, designed to minimize hand fatigue during prolonged use. This allows for hours of comfortable bow-fishing without compromising precision or control.
In terms of aesthetics, the D3 Bow does not disappoint. With its attractive mossy oak finish, it blends seamlessly with natural surroundings, adding an element of stealth to your bowfishing adventures.
As a nod to convenience and versatility, the D3 Bow is designed to be ambidextrous. It can be used comfortably by both right and left-handed archers, ensuring broad usability.
Furthermore, the PSE Archery D3 Bowfishing Compound Bow comes equipped with a durable Snap Shot rest. This feature provides a stable platform for your arrow, contributing to the overall accuracy of your shots.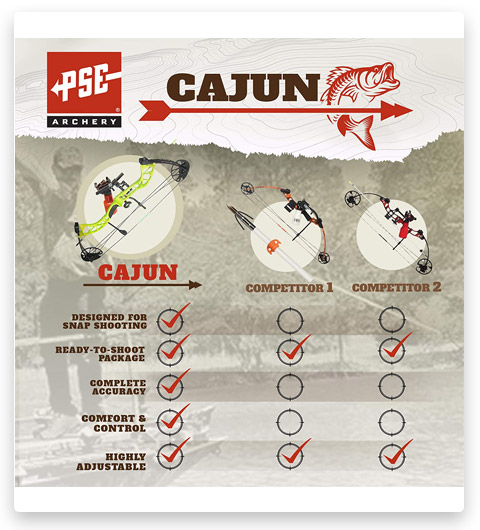 Comfort ⎼ The bow stretches softly and easily, but the reach of the arrow is slightly reduced. Perfect for practicing the shooting technique or for beginner shooters. Also ideal for indoor shooting at short distances when there is no influence of weather factors.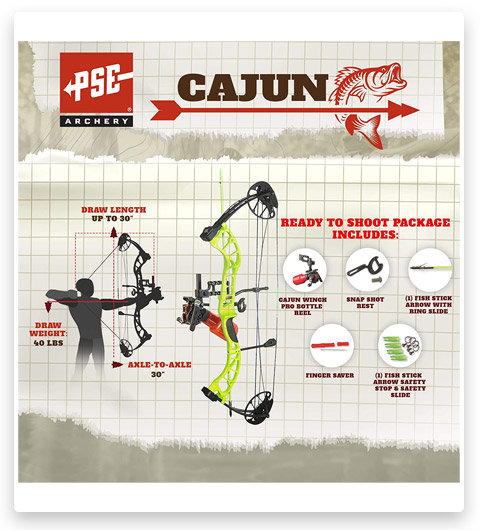 Classic ⎼ average position, suitable for ordinary shooting, during training, tracking small fish, or waiting for it in an ambush when accurate aiming is necessary.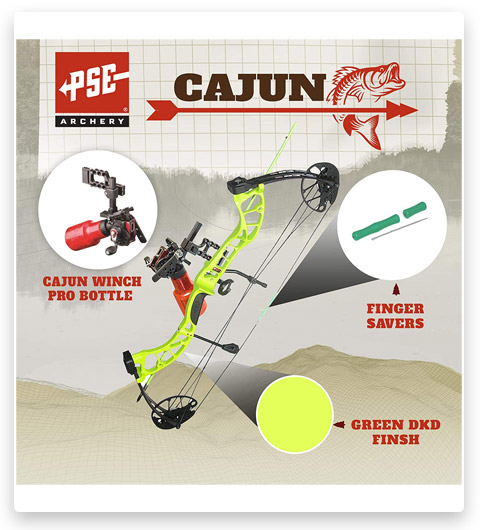 Aggressive ⎼ maximum speed. Ideal for shooting at long distances and hunting for a large predator. Here the bow shows itself in all its glory.
7# Muzzy Vice Bowfishing Bow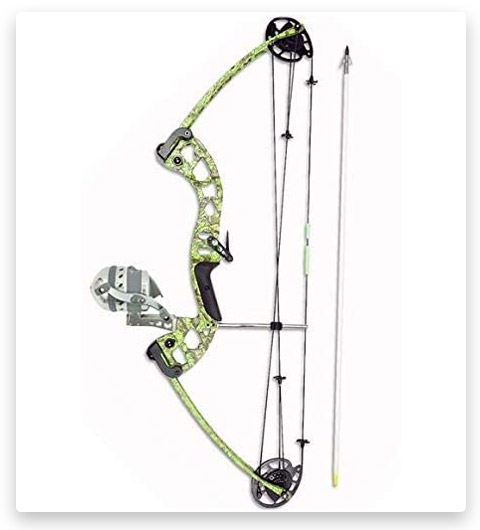 The Muzzy Vice Bowfishing Bow is a meticulously crafted piece of equipment designed for the modern bow fisher. Balancing power, accuracy, and convenience, this bow is ready to revolutionize your bow-fishing experience.
The Muzzy Vice Bowfishing Bow comes as a complete package that includes everything you need to start your bow fishing adventure. The kit contains the Vice Compound Bow, a spin-style reel with a pre-spooled line, a rest, an arrow with a carp point, and an arrow quiver.
The Vice Bow itself is a state-of-the-art compound bow featuring an adjustable draw weight from 30 to 60 lbs and a draw length range of 24.5 to 31 inches. This flexibility ensures the bow can be tailored to suit a variety of users, allowing for a personalized shooting experience.
The bow features a machined aluminum riser and a composite split limb design, ensuring strength and durability while maintaining a lightweight build for comfortable handling. At a compact axle-to-axle length of 30 inches, the Vice Bow is maneuverable in the tight quarters often encountered in bow-fishing.
One standout feature is the XD Pro Push-Button reel. This spin cast-style reel comes pre-spooled with 150 feet of 150 lb test line, providing ample strength and length for targeting a wide variety of fish species. The reel's push-button design ensures easy and intuitive use, even in high-pressure scenarios.
For enhanced shot accuracy, the Vice Bowfishing Bow comes equipped with an integrated arrow rest. This rest is adjustable and provides a stable platform for your arrow, helping to enhance shot precision.
The package also includes a Muzzy Fishbone arrow. This fiberglass arrow comes fitted with a quick-release carp point, known for its robustness and reliable holding power.
Designed with the user in mind, the Muzzy Vice Bowfishing Bow is ambidextrous, accommodating both right and left-handed shooters. Furthermore, its sleek black finish gives it a modern and stylish appearance.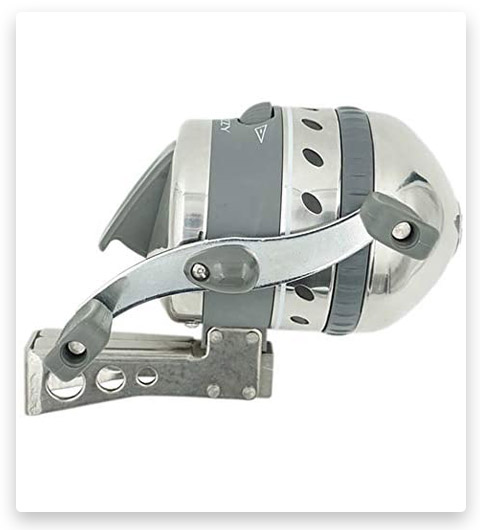 It shoots at a speed of more than 100 meters per second, the width from the stop to the bowstring is only 15 cm. To release the arrow you will need from 200 to 300 Newtons, but you will get a beautiful and fast shot, which has no equal.
8# Serenelife Compound Bowfishing Bow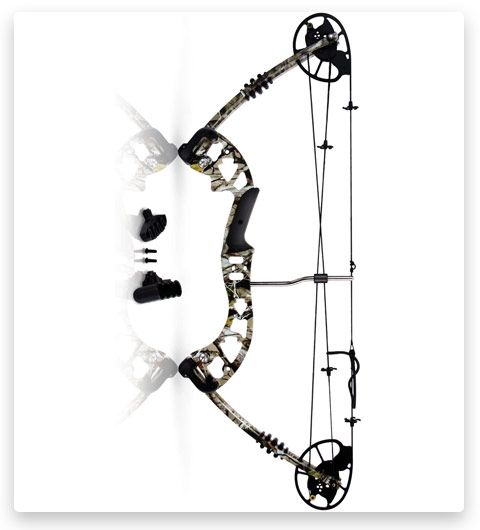 the Serenelife Compound Bowfishing Bow is a versatile, powerful, and user-friendly piece of equipment designed to enhance your bowfishing adventures. This bow stands out for its adjustable settings, high-quality construction, and comprehensive package that includes all you need to start bow fishing immediately.
The Serenelife Compound Bowfishing Bow features an adjustable draw length from 23.5 to 30.5 inches and an adjustable draw weight from 30 to 70 lbs. These customization options cater to a wide array of archers, making it a great choice for beginners and seasoned bow fishers alike.
The bow is crafted with a machined aluminum riser and durable composite limbs, ensuring a strong, lightweight, and durable build. It has an axle-to-axle length of 30 inches, providing a great balance of power and maneuverability, essential for the fast-paced environment of bow-fishing.
One of the key features of this bow is its dual cam system, designed to offer a smooth draw cycle and enhanced accuracy. The dual cams also contribute to the bow's impressive speed, with a maximum IBO speed rating of 320 feet per second.
The Serenelife Compound Bowfishing Bow comes equipped with a reliable reel, pre-spooled with 200 feet of line. This offers ample length and strength to handle various fish species. The reel's smooth operation and quick line retrieval add convenience and efficiency to your bow fishing expeditions.
Adding to the package is a sturdy arrow rest, providing a secure and stable platform for your arrow. This ensures improved accuracy, contributing to a better overall bowfishing performance.
This bow also includes a fiberglass arrow with a specially designed fish point, capable of delivering powerful and effective shots.
For easy transportation and storage, the Serenelife Compound Bowfishing Bow comes with a premium carrying bag. The bag features multiple compartments, providing convenient storage solutions for your bow-fishing gear.
Designed for right-handed use, the Serenelife Bowfishing Bow is finished in a sleek black color, giving it an attractive and modern appearance.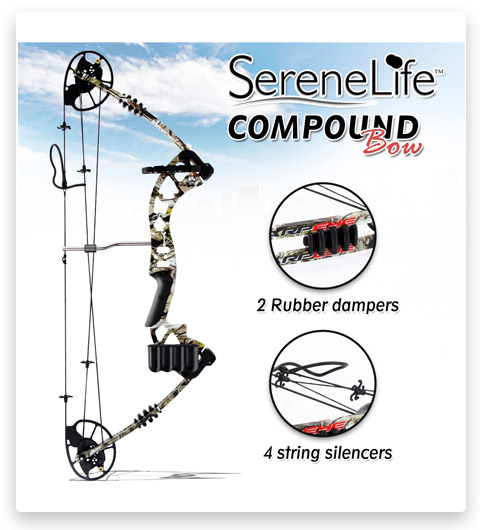 This minus is compensated by extremely quiet operation, which is very important when hunting for fish. This bow from Serenelife is more advanced, it allows you to kill fish even on the go.
Mastering the Art: Essentials of Bowfishing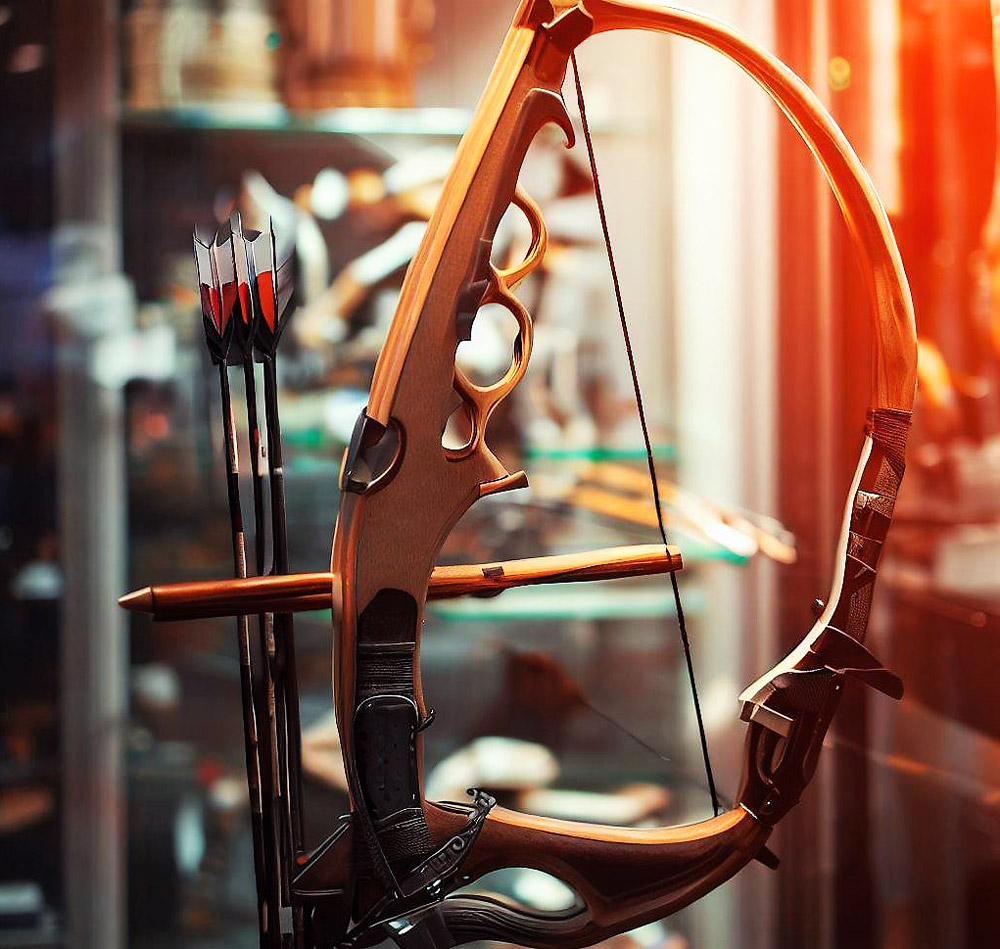 Bowfishing, at its core, is an amalgamation of three popular outdoor activities: archery, fishing, and hunting. It combines the precision of archery, the patience of fishing, and the thrill of hunting into a captivating sport. The basic principle involves using a specially designed bow to shoot fish. But it's not just about drawing the bow and releasing the arrow; it's a blend of timing, precision, and understanding the behavior of the fish beneath the murky waters.
The bow in bowfishing is not your typical archery bow. Various styles, such as recurve and compound bows, can be used, with some specialized models built specifically for the sport. They are generally designed for higher draw weights to compensate for the water's resistance when the arrow strikes.
The arrow used in bowfishing is more substantial than those used in traditional archery, constructed to withstand the impact of hitting and penetrating the fish. These arrows are typically connected to a reel by a strong, durable line that allows the fisher to retrieve their catch once struck.
The reel, attached to the bow, can range from a simple drum reel (hand-wrap) to more advanced retriever or spin-cast reels. The choice depends on your level of experience and the type of fish you're targeting. It's crucial to ensure the reel is robust and capable of handling the species you're targeting and the aquatic environment where you're fishing.
Understanding and practicing safety measures is paramount in bowfishing. Proper training on handling and shooting the bow is essential to prevent accidents. Always remember to inspect your gear before use, checking for potential damage. Never point your bow at anything you do not intend to shoot, and always be aware of your surroundings. Wearing personal flotation devices is also recommended, especially when bowfishing from a boat.
Bowfishing can be as simple or as complex as you make it. From the serenity of stalking fish through tranquil waters to the exhilaration of shooting from a high-speed airboat, it caters to a wide array of outdoor enthusiasts. And like any sport, it requires practice, knowledge, and respect for safety norms to ensure the best possible experience.
Your First Cast: A Novice's Guide to Cajun Bowfishing

Embarking on the Cajun bowfishing journey requires a fusion of skills, curiosity, and an understanding of local regulations. The thrill of the catch is preceded by a learning curve that's as exciting as it is rewarding.
Patience is your first companion on this journey. Much like traditional fishing, bowfishing often involves waiting for the perfect shot. Yet, it's not a passive wait; it's an active anticipation, with your senses attuned to the subtle ripples and movements beneath the water.
Accuracy is another crucial skill, honed over time with practice. The refractive nature of water means that fish aren't exactly where they appear to be. This optical illusion, known as refraction, requires you to aim lower than your target. Mastering this requires experience, patience, and a good understanding of light and angles.
Knowledge of fish species and their habitats is vital. Each species behaves differently, and understanding these behaviors can mean the difference between a successful catch and a missed opportunity. Research the species prevalent in your chosen fishing location, noting their habits, preferred times of activity, and favored hiding spots.
As a beginner, practice is your greatest ally. Start by practicing your shooting skills on dry land before heading to the water. Use targets that mimic the size and distance of typical fish. Gradually, add the element of refraction by practicing in a controlled water environment.
Bowfishing in Louisiana, like any hunting or fishing activity, is governed by specific regulations to ensure sustainability and protect local ecosystems. These regulations cover aspects like fishing seasons, permissible equipment, species restrictions, and licensing requirements. A proper understanding of these rules is not just legally necessary, but also a mark of a responsible and respectful bowfisher. Visit the Louisiana Department of Wildlife and Fisheries' official website or consult local fishing authorities to stay updated with the latest regulations.
Starting your Cajun bowfishing adventure is more than learning a new sport; it's a deep dive into a culture that reveres the bayou, respects the wildlife, and celebrates the thrill of the hunt. Embrace the learning curve, and before you know it, you'll be part of an exciting tradition that spans centuries.
How Do You Use A Bowfishing Bottle Reel?

Different types of reels are used in bowfishing, but bottle reel is the most used type of reel, so we will talk about it. Also, in other types of reels, the mounting method is not particularly different from that described in my manual.
You need to start with the connection between the reel and the bottle itself. You need to make sure that the line goes through the head of the reel. Press the button on the back of the reel to raise the wheel, otherwise, you will not be able to skip the line. You should see the full path through the reel. Then just pass the line through the reel, so that it comes out in front. Then spin the bottle in the back of the reel. The second step is to fix the bracket on the bow. Before attaching, make sure that the end of the bracket is facing outward and not toward the bow. Fasten the bracket using the mounting holes and screws. Almost all braces are suitable for any type of bow, so you will not be mistaken about the choice.
After you have fixed the bracket, you can pass the grill rod through the receiver and fix it. Do not screw in too tight so that you can later adjust the reel. Leave the receiver's top bolt loosened and guide the reel so that it sits as comfortably as possible for you. Only then tighten the bolt tightly. Once you have finished adjusting left and right, adjust the vertical adjustment. Also, see what was personally convenient for you. In the end, take the bow into the working hand and cock it in the firing position. Make sure that the reel does not flinch during sudden movements, does not interfere with your shooting, and does not obstruct the view. If there is one of these, loosen the bolts and reconfigure the reel.
Features To Consider When Choosing A Bow For Bowfishing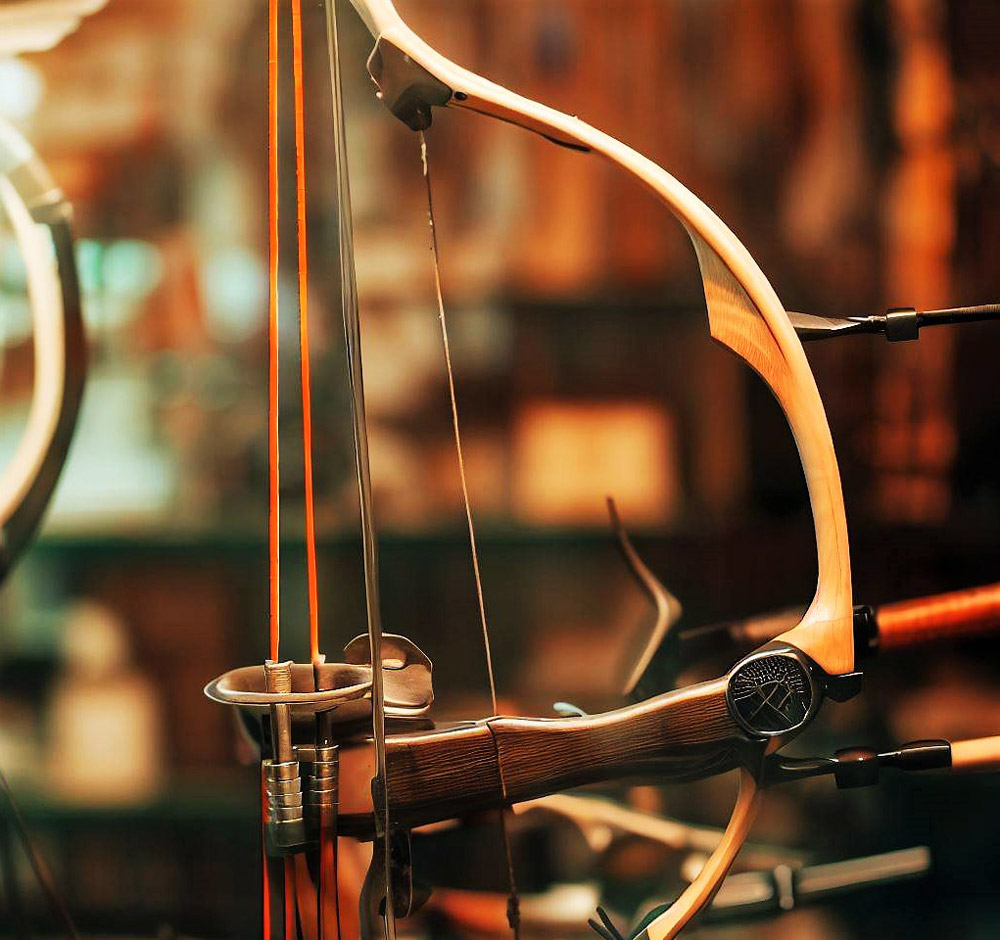 Your fishing equipment must be of high quality. Bowfishing bows are not the cheapest thing, so let's look at the qualities that determine which bow you need for bowfishing.
Eye Dominance
Among people, there are righties and lefties. The same thing is with the eyes. Man always has a dominant eye. Your brain considers one of your eyes to be more "true" and therefore reflects a picture in your head that is slightly shifted to the crown of one eye. Usually, the dominant eye matches the hand you are writing, but it is best to check this and make sure. This is done very easily:
Stretch your arms forward and join your thumb and forefinger into a rectangle. Now point this rectangle over some object, placing it approximately in the center of the crossed fingers. Close one eye first and then the other. Noticed that one eye leaves an object in the center of the rectangle, and the other moves it? The eye that leaves the subject in the center is your dominant eye. If your dominant eye is the right, then you need to choose a bow for the right hand. If on the contrary, take a bow for lefties.
Draw Length 
For your comfort in shooting, determine your draw length. This can be done at any archery store, but you can also do it yourself as follows: Pull-in and stretch out your arms in different directions. Then ask someone to measure the length from the end of one middle finger to another. Divide the resulting length by 2.5. This will be the length of your draw, with which it will be convenient for you to pull the bowstring and shoot.
Block Distance
The distance between the blocks (axles, wheels) is no less important. Do not take bows with very large distances between the axles, because it will be difficult for you to move and turn around on boats. The exception is the case when you are fishing from the open shore, on which there is a lot of space and you can take large bows. But it will not be very useful anyway. because such bows are very powerful.
Draw Weight
Here the situation is more difficult than with the draw. Because there is no way to perfectly measure your draw weight. Start with low-pound bows. This will be a great start, because the more you shoot from them, the faster you can switch to more powerful bows. Now there are a lot of bows with different lengths and weights. For example, in our selection above. Therefore, finding a suitable option for yourself will not be a problem.
Cajun Secrets: The Intricacies of Bowfishing in the Bayou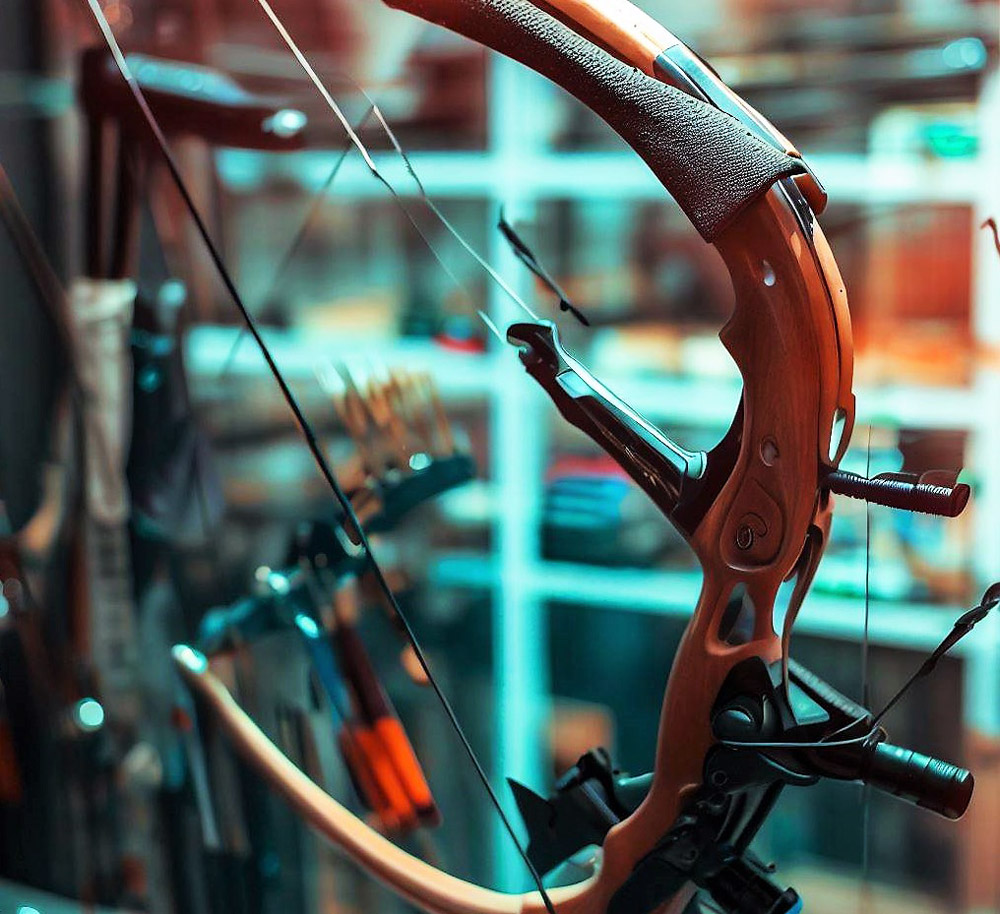 Every type of bowfishing carries its unique flavor, but Cajun bowfishing possesses a distinctive allure that sets it apart. Rooted in the bayous of Louisiana, this sport is steeped in tradition, surrounded by diverse aquatic life, and set against the backdrop of breathtaking scenery.
The cultural influence is one of the most unique aspects of Cajun bow fishing. It's a sport that has survived and thrived through generations, preserving the heart of Cajun culture while adapting to the modern world. The experience of bow fishing under the moonlit Louisiana sky, hearing nothing but the soft hum of wildlife and the twang of your bowstring, is a moment steeped in authenticity and tranquility that only Cajun bowfishing can offer.
Louisiana's bayous and wetlands offer a wide variety of fish species to aim for. Garfish, with their elongated bodies, is a favorite among bowfishers for their size and the challenge they provide. Other popular targets include carp, catfish, and invasive species like the Asian carp, which are not just fun to catch but also beneficial to remove due to their impact on local ecosystems.
The ideal locations for Cajun bowfishing are as diverse as the fish you'll find. The Atchafalaya Basin, often referred to as America's wetland, is the largest wetland and swamp in the United States and a bow fishing haven. Its intricate maze of bayous, swamps, and lakes houses a vast range of fish species, making it a bowfisher's paradise. Similarly, areas around Houma, Lafayette, and the countless unnamed waterways that crisscross Southern Louisiana provide rewarding bow fishing spots brimming with aquatic life.
Cajun bowfishing is more than just a sport; it's a cultural immersion, a wildlife interaction, and an unforgettable adventure. The swamps and bayous of Louisiana await, ready to reveal the unique thrill that can only be found in the heart of Cajun country.
Tales from the Swamp: Adventures in Cajun Bowfishing

Cajun bowfishing is more than a sport; it's an ensemble of personal experiences and stories that illustrate its excitement and adventure. These are tales spun on the decks of boats, under the Louisiana moon, where the thrill of the hunt comes alive in the voices of those who have embraced the bayou's call.
Take, for instance, the story of Jean-Baptiste, a third-generation Cajun bow-fisherman from Lafayette. His first bowfishing experience was when he was just a lad of 10, guided by his father on a silent boat through the misty bayous. As he tells it, "That first successful shot, the first time I saw the arrow strike through the water and hit a garfish, was magical. It wasn't just about the catch; it was about carrying on a tradition, being part of something larger than myself."
Or consider the experience of Claire, a New Orleans native who discovered bow fishing as a way to reconnect with her Cajun roots. She describes her bowfishing experiences as a blend of adventure, tranquility, and a unique way to contribute to her home state's conservation efforts. "Every time I draw my bow," she explains, "I'm not just hunting fish. I'm participating in a cycle of life that has existed here for centuries."
Professional bow fisherman, Beau Theriot, who has made a career out of guiding others through their first Cajun bowfishing experiences, describes the sport as an addictive thrill. "There's nothing quite like the rush of spotting a fish, aiming, and letting your arrow fly. But the real joy? Watching the faces of first-timers when they make their first catch. That's the moment they get hooked on Cajun bowfishing."
Each Cajun bowfisher carries a cache of stories. They are narratives of thrill, connection, and heritage, showcasing the heart of this unique sport. They remind us that Cajun bow fishing, while grounded in the chase and the catch, is truly about the experiences created and the memories made under the vast Louisiana sky.
Treading Lightly: Bowfishing and Its Role in Conservation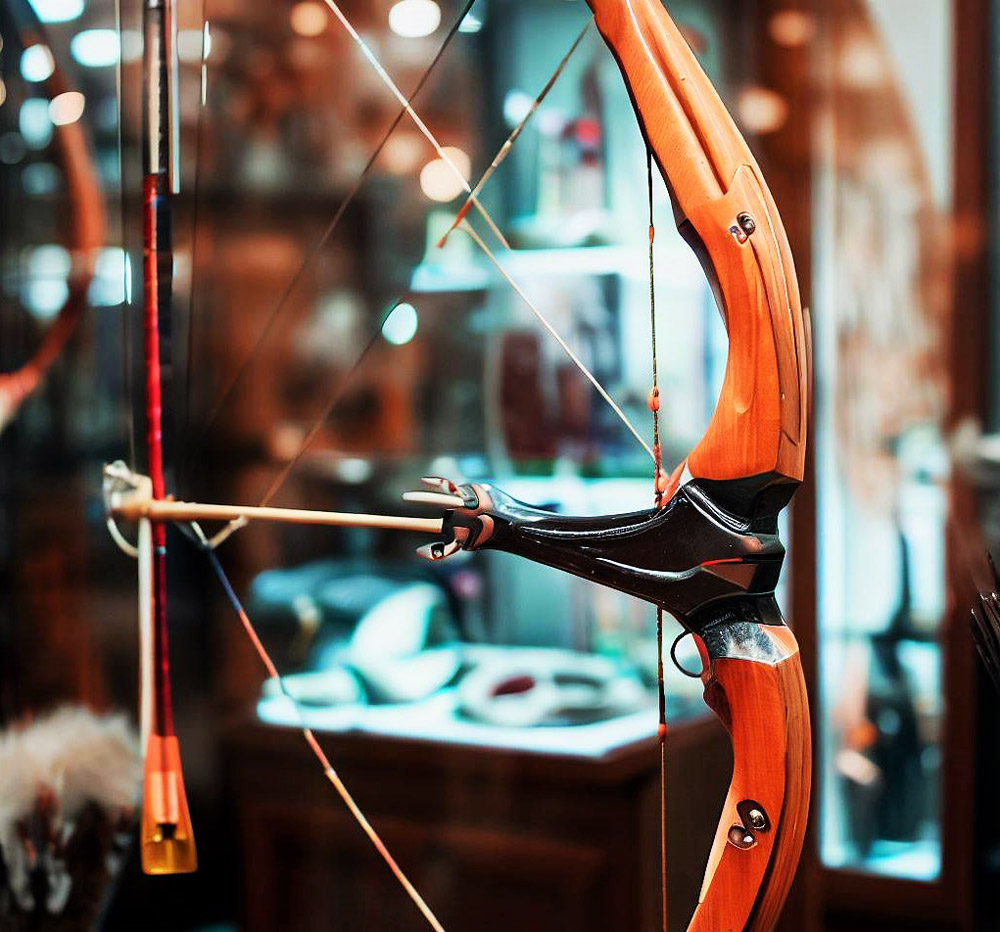 Bowfishing, like any activity involving wildlife, has implications for local ecosystems. Understanding these impacts, alongside the importance of sustainable practices and conservation, is crucial for anyone involved in the sport.
Bowfishing primarily targets non-game fish species, many of which are abundant in Louisiana's waterways. By maintaining a balance of these species, bow fishing can contribute positively to the ecosystem. However, unchecked or irresponsible fishing activities can disrupt this balance, underscoring the need for adherence to fishing regulations and ethical practices.
Sustainable bowfishing goes beyond adhering to the rules; it embodies respect for nature and an understanding of our role within it. This means practicing catch restraint, being mindful of local wildlife, and adhering to the "Leave No Trace" principles. It's about ensuring that our love for the sport doesn't become detrimental to the very places we enjoy it.
One significant way bowfishing contributes to conservation is through the control of invasive species. Species such as Asian carp and snakehead fish introduced either intentionally or accidentally, have profound impacts on Louisiana's waterways. They outcompete native species for resources, disrupt habitats, and can dramatically alter the ecosystem's dynamics.
Bowfishing provides a means of controlling these invasive species populations in a manner that's both recreational and beneficial to the ecosystem. In fact, many bow fishing tournaments in Louisiana specifically target these invasive species, providing incentives for their removal.
Bowfishing is not just a sport or a tradition; it's an interaction with the environment. Understanding the impact of our actions, promoting sustainable practices, and playing a role in conservation are as much a part of the Cajun bow-fishing experience as the thrill of the hunt. It ensures that we can continue to enjoy the sport while preserving the diverse, vibrant ecosystems of Louisiana's waterways for generations to come.
FAQ: Bowfishing Bows – Exploring the Joys of Hunting in the Deep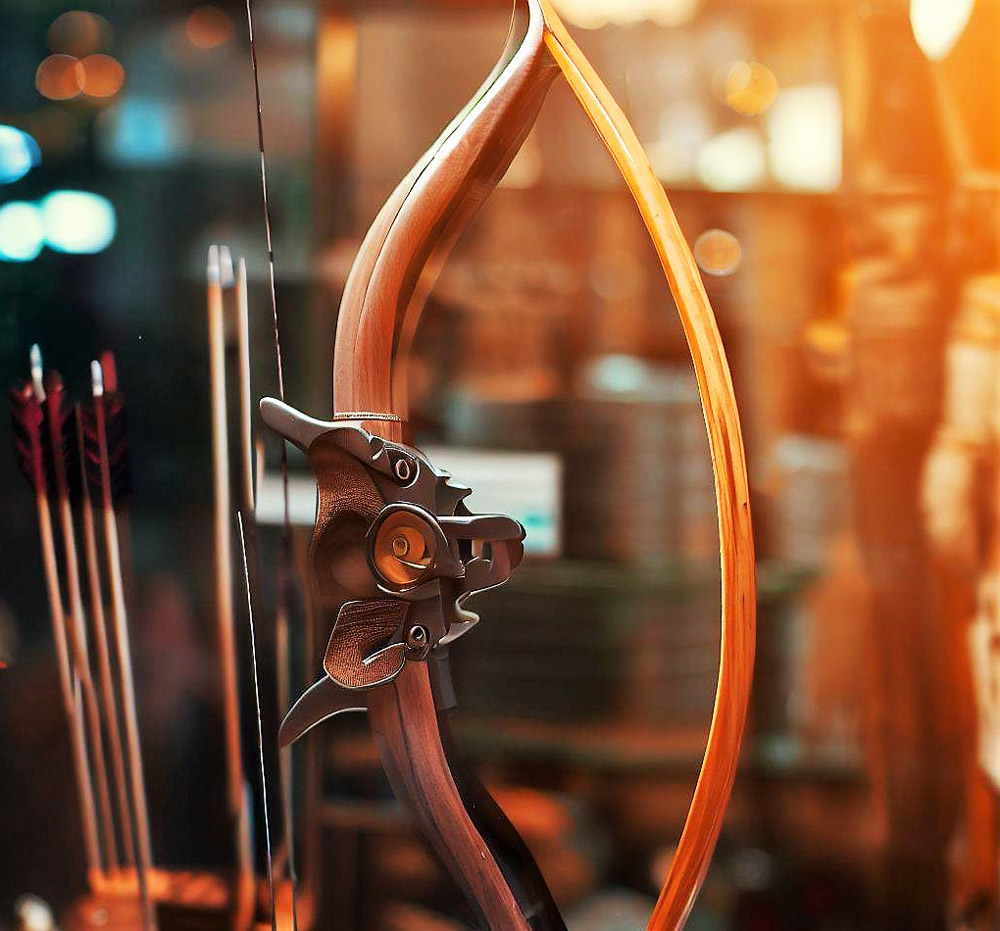 If you have any questions, then in this section we will answer the most popular of them. If you did not find your question here – write in the comments, our experts will immediately answer you!
How to Set Up a Drum or Spincast Reel on a Bowfishing Bow? 
We not only described the process of installing a bottle reel on a bow but also prepared very useful videos for you on how to install other types of reels on a bow, including a drum and a spin-cast:
Conclusion: Unraveling the Art of Cajun Bowfishing
In this article, we examined all the features of bow phishing bows. We described their features, characteristics, and showed advantages and disadvantages. Although the bow was popular for a long time and removed from service, interest in this weapon revived 50 years ago. We tried to present you as objectively as possible the rating of not just new products or narrowly specialized bows, but those models that have gained popularity for their accuracy, reliability, mass character, and achievements.
We want to pay special attention to bows from Cajun. These are models that are the most reliable and accurate. That is why they prevail in our review. If we talk about the best bow for phishing bow, then we would choose the Cajun Bowfishing Shore Runner Kit. This set has everything you need to start in bow-phishing. The entire kit is assembled and ready to go. Besides, the bow is characterized by excellent power, convenience, and comfort. We hope our article was useful to you. If so, then share it on social networks using the links above.
The Last Reel: Why Cajun Bowfishing is More than Just a Sport
As we've journeyed through the vibrant world of Cajun bowfishing, it's clear that this sport offers far more than just an exciting recreational activity. It's a tradition steeped in history, a unique way to engage with Louisiana's rich natural landscapes, and an opportunity to contribute to conservation efforts.
From the cultural significance and preservation of Cajun heritage to the thrill and challenge that comes with each draw of the bow, Cajun bow fishing captures the essence of the Louisiana Bayous. It's an intricate blend of patience, skill, respect for nature, and an unabashed appreciation for the thrill of the hunt.
We've navigated the complexities of refraction and aimed for the elusive garfish. We've roamed the moonlit swamps and marveled at the diverse array of species that inhabit the wetlands. We've listened to personal tales that reflect the excitement and the deep-rooted connection to the sport. All these elements interweave to create the mesmerizing appeal of Cajun bow fishing.
To those intrigued by this blend of culture, adventure, and environmental interaction, the bayou calls you. Try your hand at Cajun bowfishing. Embrace the thrill, respect the traditions, and let every arrow you release fly true—not just for the catch, but for the preservation of the sport and the environment we share.
Remember, Cajun bow fishing isn't just about landing the big one. It's about participating in an ongoing tale that weaves together culture, conservation, and camaraderie. So here's to the bayou—may it forever be a place where adventure thrives, traditions are honored, and the spirit of Cajun bowfishing remains as enduring as the Mississippi itself.
Beyond the Bayou: Further Explorations into Cajun Bowfishing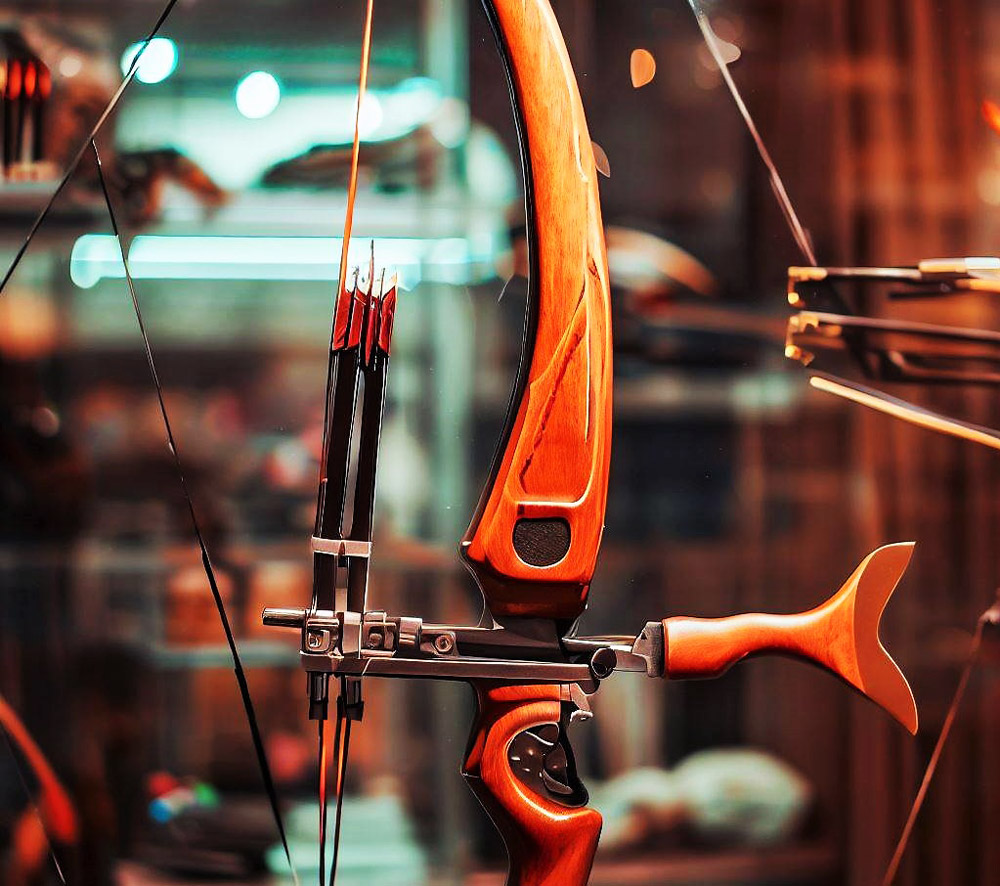 The journey into the world of Cajun bowfishing doesn't end here. There's a wealth of resources waiting to be explored that can enrich your understanding and experience of this captivating sport. From bow fishing clubs and organizations to literature and visual media, there's a trove of information for both novice and seasoned bowfishers.
For those looking to connect with fellow enthusiasts, joining a bowfishing club or organization is an excellent starting point. The Louisiana Bowfishing Association offers tournaments, meet-ups, and a wealth of knowledge from its members. For practical training programs, Louisiana's Department of Wildlife and Fisheries regularly hosts educational workshops and events to promote safe and responsible bowfishing.
When it comes to literature, "Bowfishing: A River's Quest" by Dennis Schmitt is an engaging read that explores the thrill and technical aspects of the sport. For a focus on Cajun culture and history intertwined with bow fishing, "Bayou Folk" by Kate Chopin paints a vivid picture of life in the Bayous of Louisiana.
Documentaries provide a visual and engaging means of learning about Cajun bow fishing. "Bounty on the Bayou" is a must-watch, showcasing the world of competitive bowfishing in Louisiana, with a particular focus on invasive species removal.
For online resources, Bowfishing Life offers an array of articles, tips, and gear recommendations. Additionally, the Bowfishing Forum is a great place for discussions, advice, and sharing personal experiences with an active community of bowfishing enthusiasts.
As you delve deeper into the world of Cajun bowfishing, these resources can guide you, offering a wealth of knowledge, community, and further insight into this unique sport. Remember, each arrow loosed is another chapter in your own Cajun bow fishing adventure. Explore, learn, and most importantly, enjoy the journey.
Tags: #cajun bowfishing / #cajun bowfishing reel / #cajun bowfishing kit / #cajun bowfishing bow / #cajun hybrid bowfishing reel / #which bowfishing reel is better cajun or ams / #how to wind a screw on cajun bowfishing reel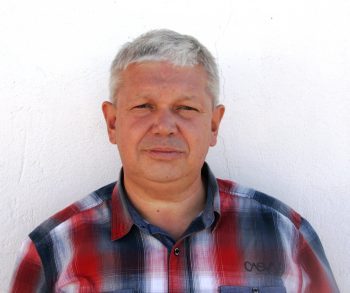 Sergio Smirnoff
Professional fisherman with 40+ years of experience.
Fishing and the ocean is a passion of my life. I am passionate about all kinds of sea fishing: fishing from the shore (spinning, float, baitcasting), from a boat, and spearfishing day and night.
I live in Tenerife (Canary Islands) for the last 10+ years and share my daily fishing experiences on my website. Many years of personal experience as a fisherman and the vast experience of my friends allow me to write professionally on any fishing topics (from choosing a flashlight and equipment to deep-sea fishing).
All of my advice is based on practical real-world experience and will be useful to both novice anglers and professionals.
Read more
about the author.
Affiliate Disclosure: FishReeler.com sometimes gets paid for listings, through sponsors or affiliate programs like Amazon, Ebay, Cabelas, Bass Pro Shop, Shimano, Daiwa, Rapala, Renn, Okuma, KastKing, etс. Clicking a link helps keep FishReeler.com free, at no extra cost to you!
About the author: Each article is verified by the fishing expert Sergio Smirnoff. The articles are written by professional and amateur fishermen with 20+ years of fishing experience.
Note: The views and opinions expressed in this article are those of the authors and do not necessarily reflect the official policy or position of any agency. The articles are for informational purposes only, share your opinions in the comments and join the fishing discussions, let's share our fishing experiences together!