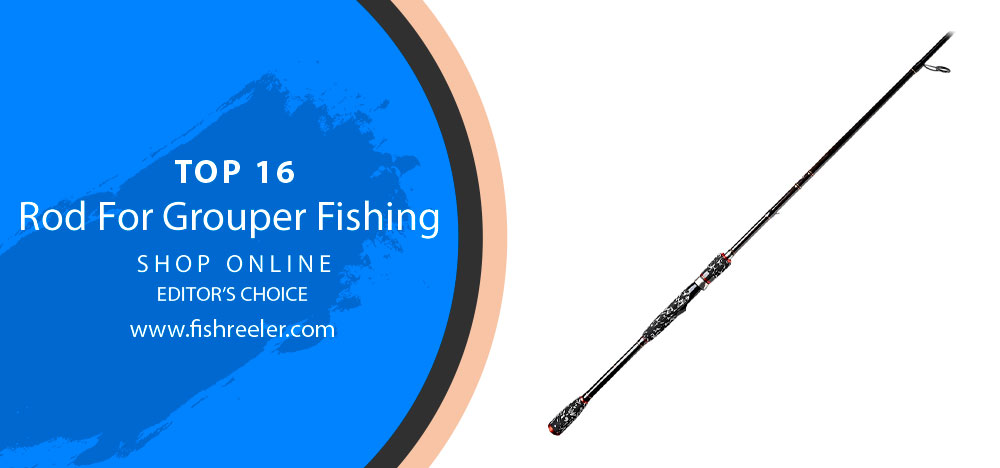 The Passionate Angler's Guide: Unveiling the Perfect Rod for Grouper Fishing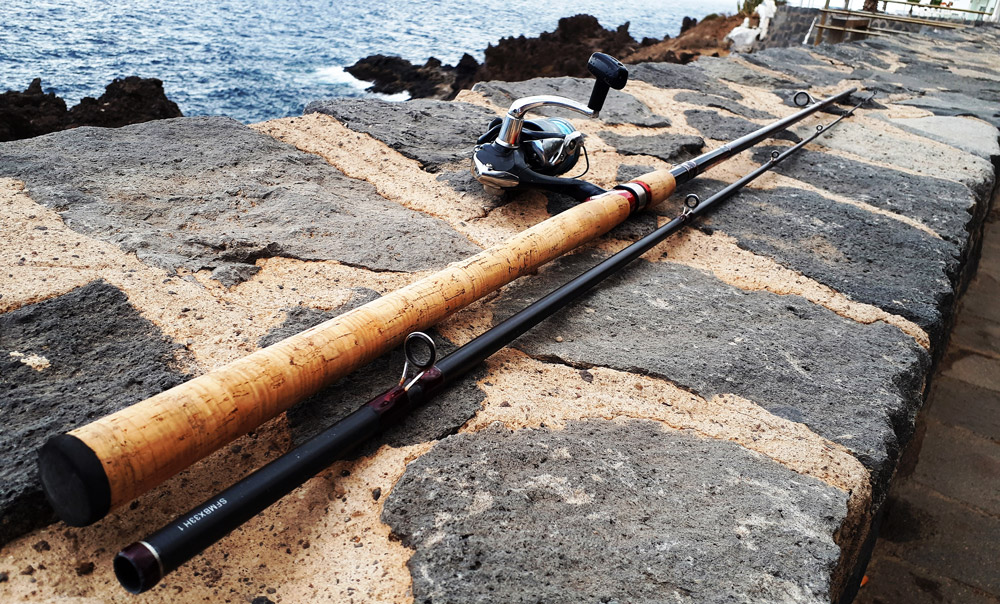 🎣 Casting Lines Back in Time: My Journey to Grouper Fishing Expertise
As a passionate angler, my journey began as a young lad, casting lines on serene mornings with my father, the placid sea before us. Over time, my interest piqued towards a particular oceanic giant—the majestic grouper. Their strength and resilience tested my skills and fueled my fascination. I became a devotee, spending countless hours understanding their behaviors, habitats, and, most importantly, the equipment needed to reel them in.🐟
This article aims to guide you, my fellow anglers, on a subject close to my heart.💖 The pursuit of finding the perfect rod for grouper fishing is not just about landing the biggest fish; it's about respect for the sport, for nature, and for the shared passion that binds us all.
📚 Why This Article? Unraveling the Ideal Grouper Fishing Rod Mystery
The right fishing rod can mean the difference between a triumphant catch and a tale of "the one that got away." 🐠 This article aims to guide you on this journey of discovery. By sharing my knowledge and personal experiences, I hope to assist you in choosing the perfect grouper fishing rod. Together, we'll delve into the intricacies of what makes a fishing rod ideal for catching grouper, helping you to hone your skills and truly embrace the thrill that is grouper fishing. 🎣 So sit back, grab a cup of coffee, and let's embark on this fishing adventure together!
🎦Video YouTube: Monster Grouper Spinning Tackle Fishing Challenge
🐟 Meet the Grouper: Your Majestic Aquatic Adversary
Known for their robust bodies and wide mouths, groupers are truly an angler's delight. They come in various sizes, with some species, like the Goliath grouper, reaching up to 8 feet and tipping the scales at a whopping 800 pounds! 🏋️‍♀️ Even the smaller ones are sizable opponents, often weighing in at around 20-30 pounds.
Groupers typically inhabit warm, tropical waters 🌴 and prefer to stay near the bottom, hiding in reefs, rocks, or even shipwrecks. They are masters of camouflage and ambush, adding to the thrill of the hunt.
🏅 The Allure of the Grouper: A Battle of Wits and Skill
Grouper fishing is a compelling sport because it presents a challenge like no other. Groupers are known for their stubborn fights and strong pulls, testing both your gear's resilience and your strength as an angler. 💪
Moreover, grouper fishing's exciting nature stems from the species' intelligence. Groupers are notorious for stealing bait and then dashing back into their hiding spots, making it a game of strategy and quick reflexes. 🎣
But don't let this deter you. Instead, see it as a beckoning call. The thrill of the chase, the unpredictability of the fight, and the satisfaction of landing one – these are the reasons why grouper fishing, challenging as it is, is also incredibly exhilarating. Let's dive deeper into the details to help you reel in that trophy grouper! 🏆
🎣 Suit Up: The Gear Making or Breaking Your Grouper Fishing Success
Just as a golfer wouldn't swing with a cricket bat, an angler's success depends significantly on the gear they use. Having the right equipment, suited to the task at hand, can dramatically improve your fishing experience, especially when targeting grouper. 🐠
In the realm of grouper fishing, a well-selected rod can be your most loyal ally. It can enhance your casting distance, provide sensitivity to subtle bites, and most importantly, endure the grouper's notable strength during a fight. 🏋️‍♂️ Ensuring you have the correct fishing gear is not a luxury, but a necessity.
🌟 Fishing Rod Impact: The Foundation of Grouper Fishing Mastery
When it comes to grouper fishing, the rod you choose can be a game-changer. The right rod can dramatically enhance your success rate, ensuring that your bait reaches the grouper's preferred depth and withstands the powerful pull these giants are renowned for. 🎣
🔶Having a rod that is responsive yet sturdy enough can mean the difference between a triumphant victory and losing the fish at the last moment. Therefore, investing time in selecting the perfect rod for grouper fishing is well worth the effort. It's not just a tool; it's an extension of your passion for the sport. Let's delve into how to choose this all-important companion on your grouper fishing adventures. 💪🏆
Master Grouper Battles: Unveiling the Top 16 Rod for Anglers!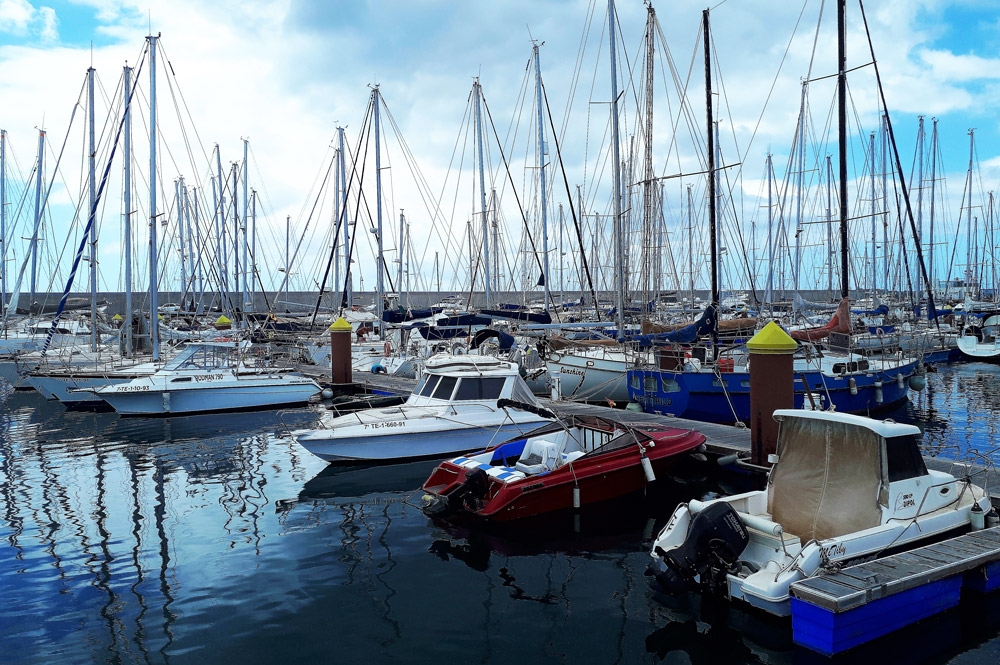 Grouper fishing holds a special allure for avid anglers across the United States. The excitement of the chase, the thrill of the battle, and the satisfaction of the catch make grouper fishing an experience unlike any other. However, the key to successful grouper fishing lies in the equipment you use, especially the rod.🎣
Selecting the ideal rod for grouper fishing is an art in itself. It requires careful consideration of various aspects, including the nature of the waters you'll be exploring and the size and tenacity of your grouper target.🌊🐠
In this guide, we're poised to take you on a deep dive into the world of grouper fishing rods. We've carefully curated a list of the crème de la crème, showcasing the highest-rated rods for grouper fishing, based on authentic customer feedback and ratings.🏆
🔶Whether you're just dipping your toes into the vast ocean of grouper fishing or you're an old hand at this fascinating sport, we've got the perfect rod selection to level up your game. Let's gear up and get ready for some grouper action! 🎣🐟
1# Favorite Jack Hammer Spinning Rod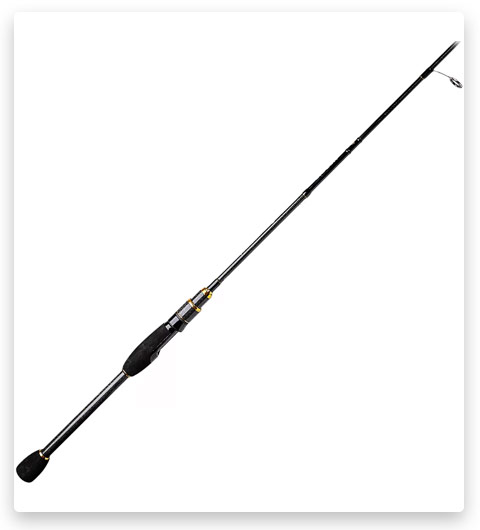 The Favorite Jack Hammer Spinning Rod is one of the most powerful and versatile rods on the market. Featuring a Skyflex 40-ton modulus blank, this rod is perfect for every hookset. The titanium single-stick guides provide strength, sensitivity, accuracy, and balance, while the multi-layer structure slim technology creates a lightweight fishing tool. With a manufacturer's one-year limited warranty, this rod is sure to be your favourite!
2# G.loomis E6X Inshore Spinning Rod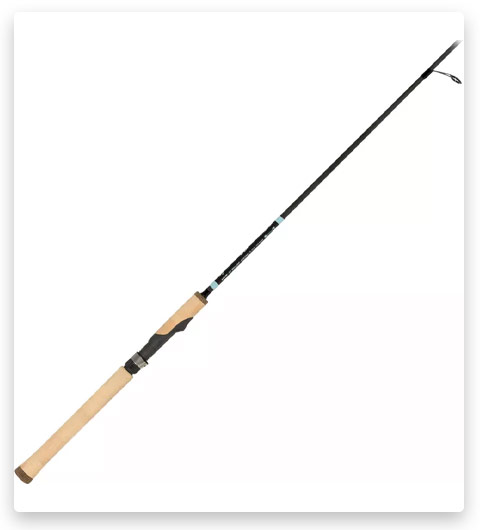 Looking for a top-quality inshore spinning rod that's lightweight and strong? Look no further than the G.Loomis E6X. Featuring Fuji aluminium oxide guides and cork grips, this rod is designed for easy use and incredible sensitivity. Whether you're targeting trout or redfish, the E6X is sure to deliver on performance. Order yours today!
3# Bass Pro Shops Fish Eagle Salmon/Steelhead Spinning Rod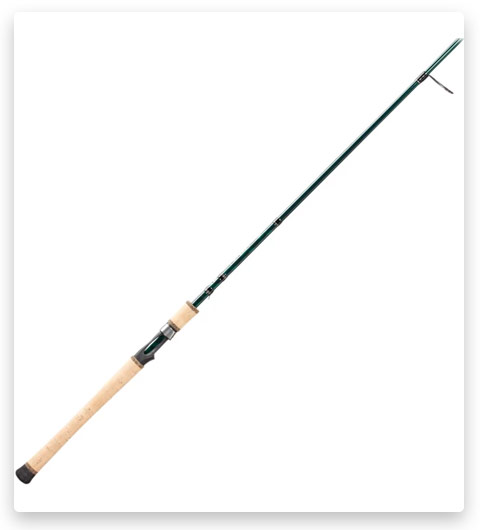 Are you looking for a top-quality salmon/steelhead spinning rod? Look no further than our Bass Pro Shops Fish Eagle Salmon/Steelhead Spinning Rod. Our 1-piece skeletonized reel seat enhances sensitivity, while the premium cork handle with rubberized-cork trim and reverse-taper foregrip provides for comfortable handling all day long. The RT3 graphite blank is carbon cross-wrapped for added strength, and the Sea Guide stainless steel guides are tangle-free – perfect for braided lines.
4# St. Croix Mojo Inshore Spinning Rod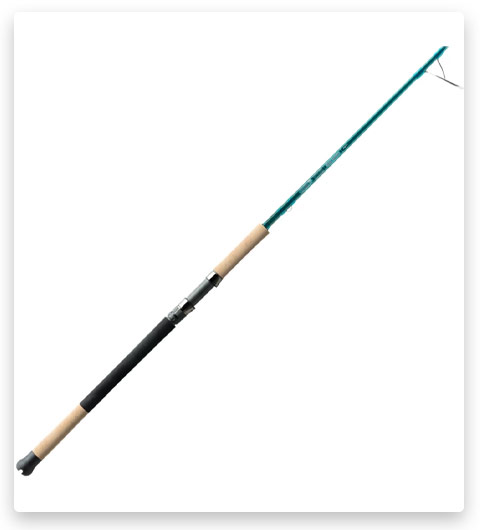 The Mojo Inshore Spinning Rod from St. Croix is an elite-level piece of equipment, boasting top-of-the-line SCIII carbon construction for a remarkably smooth and responsive feel. With integrated Poly Curve mandrel technology and two coats of durable Flex-Coat finish, this rod can handle whatever punishment you throw at it. Sea Guide Hero Hi-Grade guides with slim aluminium oxide rings provide excellent line control and corrosion resistance, while the SS316 stainless steel frames and gunsmoke hoods on the Fuji DPS Deluxe reel seat offer a touch of class. The contoured cork handle with EVA combination grip provides all-day comfort, while the Kigan hook keeper ensures your tackle stays organized. backed by the Manufacturer's 5-year warranty!
5# Berkley Lightning Rod Spinning Rod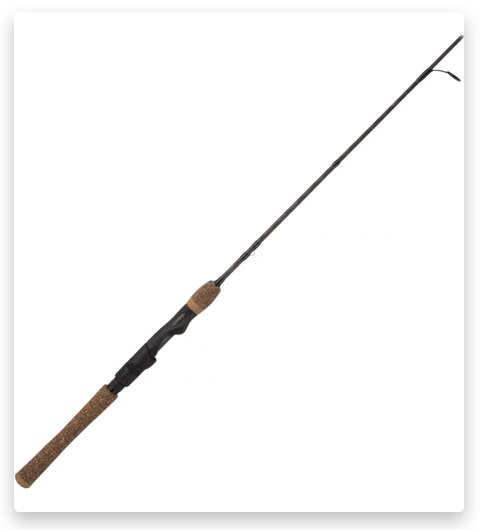 The Berkley Lightning Rod Spinning Rod is the perfect choice for anglers looking for an all-purpose spinning rod. The rod is constructed of 24 ton, multi-modulus graphite blank and features stainless steel guides with aluminium oxide inserts. The double-locking reel seat and rubberized cork handle provide a comfortable grip, while the well-matched actions and lengths make this rod a versatile option for a variety of fishing conditions.
6# Offshore Angler Gold Cup Inshore Split-Grip Spinning Rod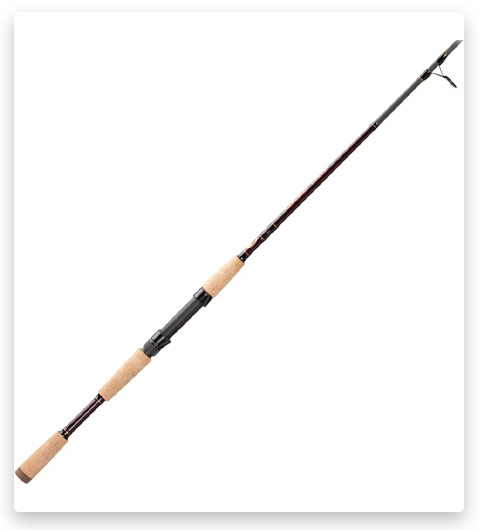 The Offshore Angler Gold Cup Inshore Split-Grip Spinning Rod is an amazing choice for any angler. Its RT2 Graphite blank delivers superb balance and sensitivity, while the split-grip design provides a comfortable hold in any weather. Sea Guide aluminium oxide guides with stainless steel frames reduce friction for smooth line flow and withstand saltwater environments. This rod is also lightweight and perfect for anyone who wants great performance without sacrificing comfort.
7# St. Croix Legend Elite Spinning Rod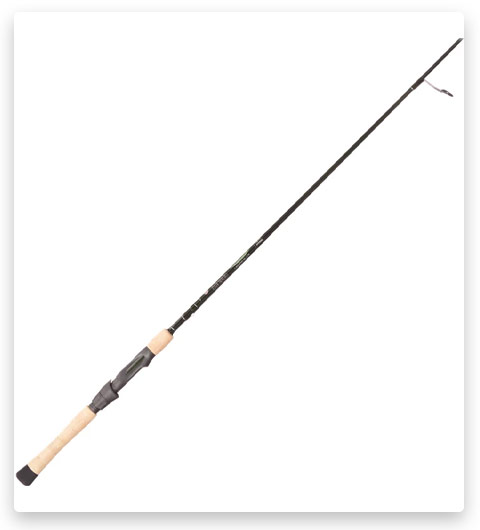 The St. Croix Legend Elite Spinning Rod is a top-of-the-line product that guarantees optimal results. Featuring Integrated Poly Curve tooling technology, Advanced Reinforcing Technology, and Taper Enhancement Technology, this product is sure to exceed your expectations. Additionally, the high-modulus/high-strain graphite construction with Fuji Torzite guides and titanium frames makes for a durable and long-lasting product. And finally, the manufacturer's 15-year transferable warranty gives you peace of mind that this product will live up to its hype.
8# Favorite Phantom Spinning Rod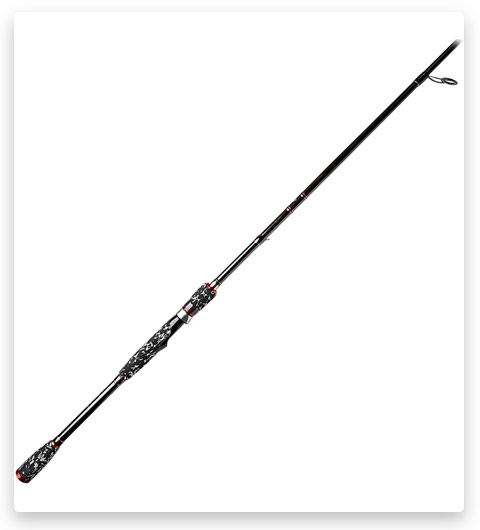 Introducing the Favorite Phantom Spinning Rod – a performance-packed rod that doesn't break the bank. Featuring MultiLayer Structure technology, this rod is built to be durable and lightweight. With increased stiffness and strength, it's perfect for any angler looking to fight big fish. Plus, the SiC guides and carbon-fibre reel seat make it easy to use, while the camo handles and exposed skeletal rod grip provide a great feel in your hand. Get ready to experience what fishing is really like with the Favorite Phantom Spinning Rod.
9# Star Rods Stellar Lite Split Grip Spinning Rod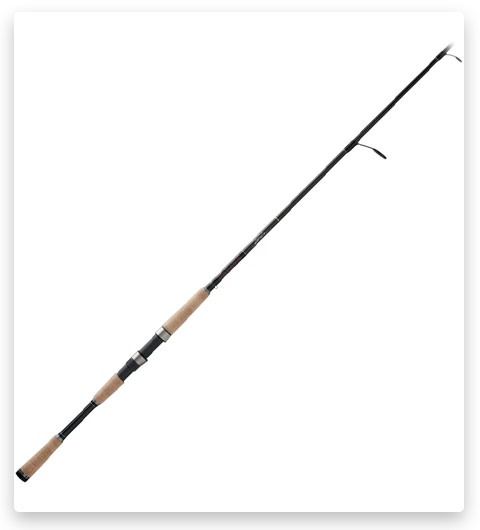 When it comes to kayak fishing, every ounce counts. That's why the Star Rods Stellar Lite Split Grip Spinning Rod is perfect for anglers looking for precision and performance without the weight. Its high-modulus IM6 graphite blank is designed for ultimate lightweight comfort, while still providing the strength and sensitivity you need to land your catch. And with its native handling, you'll be able to manoeuvre your kayak with ease. So get out on the water and experience the difference the Star Rods Stellar Lite Split Grip Spinning Rod can make.
10# Bass Pro Shops Pro Qualifier 2 Spinning Rod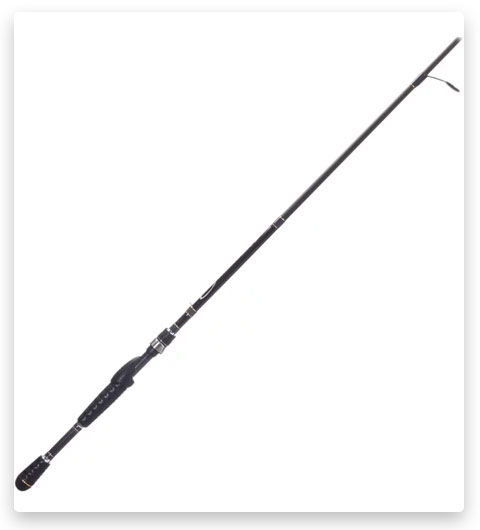 This Bass Pro Shops Pro Qualifier 2 Spinning Rod is the perfect choice for professional anglers. It features a graphite blank construction for amazing strength and sensitivity, as well as a lightweight EVA split grip design that provides greater control and comfort when casting. The Fuji guides with aluminium oxide insert also allow for smooth line flow, while the Powerwall construction ensures maximum durability.
11# Bass Pro Shops Tourney Special Spinning Rod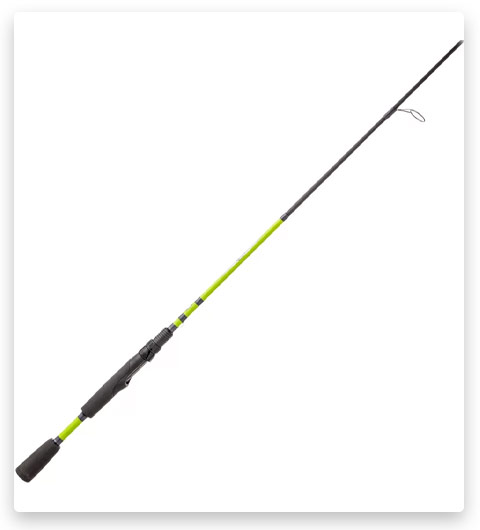 Looking for a versatile and sensitive spinning rod? Check out our Tourney Special Spinning Rod. Featuring exclusive low-profile reel seats for maximum sensitivity, an EVA handle, and a multipurpose hook keeper, this rod is perfect for a variety of fishing conditions. Made with high-grade RT2 graphite blank and 304 stainless steel guides, this rod is built to last. Plus, the stainless steel inserts and low-profile reel seat add durability and comfort while you're out on the water. So whether you're targeting bass, trout, or walleye, our Tourney Special Spinning Rod has you covered.
12# Lew's KVD Spinning Rod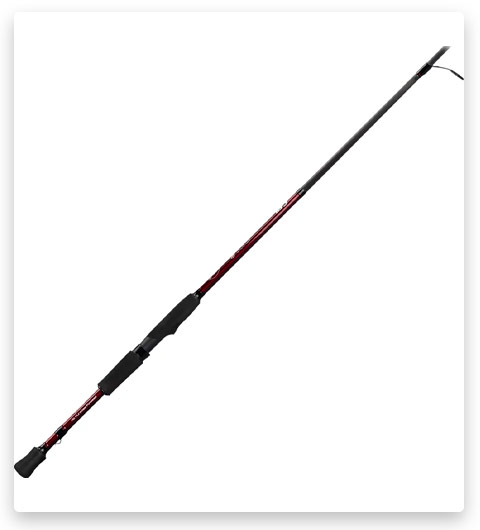 The Lew's KVD Spinning Rod is inspired by tournament superstar Kevin VanDam. It features a premium IM8 graphite blank and stainless steel guides with aluminium oxide inserts and a Zirconia insert tip top. The Full Contact reel seats maximize blank contact for increased sensitivity, while the lightweight EVA split-grip handles provide sure-handed contact and control. Use the patented "No Foul" hook keeper for quick-casting readiness.
13# Ugly Stik Elite Spinning Rod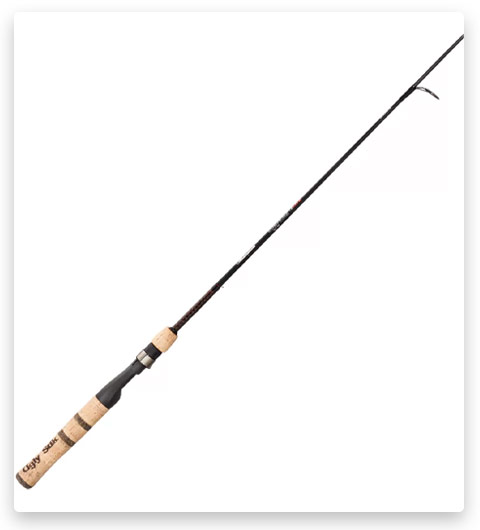 If you're looking for an incredibly strong and reliable spinning rod, look no further than the Ugly Stik Elite. With 35% more graphite than the GX2, this rod is designed for serious anglers who demand the best in terms of performance and durability. The exposed blank style reel seat provides increased contact with the blank for an even better feel, while the cushioned stainless steel hood keeps your reel in place. The Ugly Tuff 1-piece guides are super tough and provide excellent sensitivity, while the Clear Tip fibreglass tip delivers unbeatable action and results. And for ultimate comfort, the rod features a premium cork grip that provides a sure hold, even in wet conditions. Get ready to hit the water with Ugly Stik Elite Spinning Rod!
14# Fitzgerald Fishing Stunner HD Saltwater Series Spinning Offshore Rods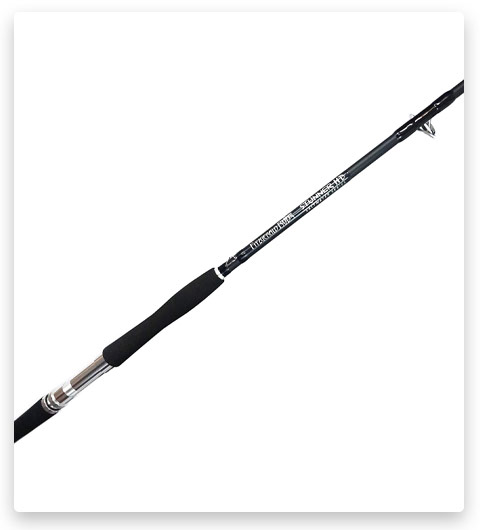 The Stunner HD Saltwater spinning offshore rods are designed by professional charter captains and use a proprietary Fitzgerald Fishing Super Nano Composite blank. This offers durability and uncompromising performance, with proven success offshore. The American Tackle Guides Virtus 316 SS with saltwater-gauge stainless steel frames and Nanolite HD rings provide excellent durability and sensitivity, while the 100% corrosion-proof frames are up to 64% lighter than stainless steel for greater flexibility.
15# PENN Carnage II & Carnage III Spinning Fishing Rod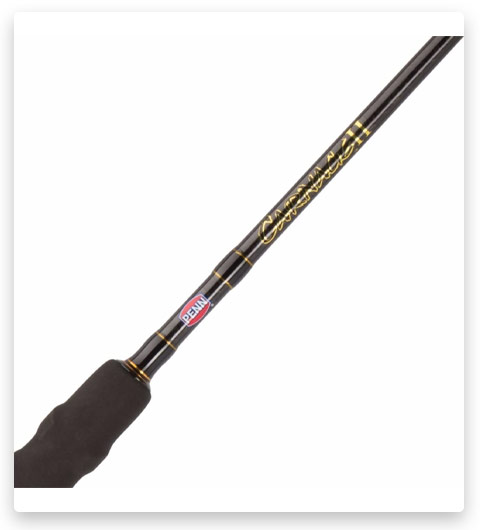 Looking for a dependable spinning rod that will help you land that big one? Look no further than the PENN Carnage II & Carnage III Spinning Fishing Rod. With SLS3 Blank Construction and Fuji K-Series tangle-free guides with SiC inserts, this rod is built to last. Plus, the Sea-Guide Aluminum HBS Reel Seat and Custom Full Rubberized Shrink Wrapped Handle provide a comfortable grip even in wet conditions. And don't forget the aluminium gimbal which keeps your reel steady even when things get rough.
16# KastKing Perigee II Fishing Rod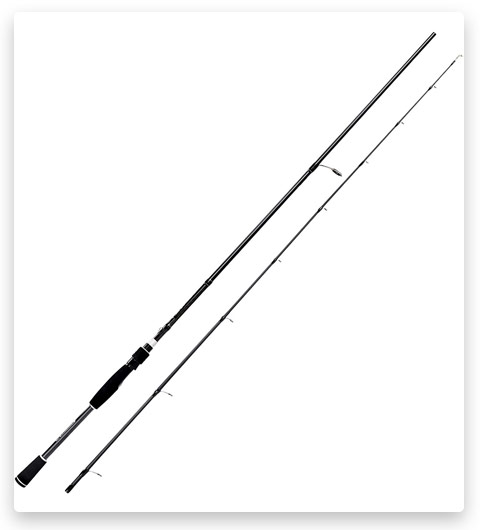 KastKing Perigee II Twin Tip Fishing Rods are a great value for the price. You can choose any power that you want, Light rod, Ultra Light rod, Medium, Medium Light, Medium Heavy and even Heavy fishing rods! These fantastic rods come with two tips – your choice of medium-light with a medium tip or a medium with a medium-heavy tip end.
🎣 The Long and Short of It: Rod Length in Grouper Fishing
The length of your fishing rod can make a significant impact on your grouper fishing experience. Shorter rods, ranging from 5 to 7 feet, offer greater control and strength, which is essential when dealing with the robust grouper. They make it easier to exert pressure and reel in the fish. Long rods, however, provide an edge in casting distance, allowing you to reach deeper into the grouper's preferred habitats. Choosing the right length depends on your fishing style and the specific circumstances of your fishing spot.📍
🧪 Material Matters: Crafting Your Best Ally Against Grouper
The material of your rod largely determines its performance, durability, and sensitivity. For grouper fishing, graphite and fiberglass rods are ideal choices due to their unique properties.🎯
Graphite rods are lightweight yet powerful, offering a high degree of stiffness – a trait that is useful when battling a hefty grouper. They also provide excellent sensitivity, allowing you to detect even the subtlest bites.🐠
Fiberglass rods, on the other hand, are renowned for their durability and resistance to wear and tear, making them excellent for rough, bottom fishing conditions typically associated with grouper fishing. Though slightly heavier, their rugged nature ensures they can endure the might of a fighting grouper.💪
💥 Power & Action: The Dynamic Duo in Your Grouper Conquest
Power and action of a fishing rod are crucial factors to consider, especially when targeting groupers. Rod power refers to the rod's resistance to bending or, in other words, its "backbone." For grouper fishing, medium-heavy to heavy power rods are recommended because they have the strength to withstand a grouper's forceful pull.💪
The action of a rod denotes where it bends when pressure is applied. Fast action rods, which bend towards the tip, are perfect for grouper fishing. They allow for better control and more powerful hooksets, ensuring that once a grouper bites, it stays on the line. 🎣
🔶In sum, the perfect grouper fishing rod balances the right length, material, power, and action. Consider these factors and you'll find a rod that not only improves your chances of landing a grouper but also enriches your overall fishing experience. 🏆🐟
🥇 Top 5 Rods to Reel in Your Trophy Grouper
Over the years, I've had the chance to test various rods while battling the mighty grouper. Through personal trials and extensive market research, here are my top 5 grouper fishing rods that could turn your next fishing expedition into a story worth telling. 🏆
Stellar Grouper King Boat Rod: This high-performance rod is crafted from premium graphite, ensuring strength and sensitivity. It's perfect for those heavy-duty battles with groupers, thanks to its fast action and heavy power. However, its premium features come with a higher price tag. 💲💪
Penn Power Stick Sea Ranger Pro Rod: The Sea Ranger Pro boasts a durable fiberglass construction that can withstand the roughest of fishing conditions. Its medium-heavy power makes it an ideal choice for beginner to intermediate anglers. Its slightly heavier weight could be a downside for some, though. 🌊🎣
Angler's Envy GX Rod Series: This rod offers the perfect balance of strength and flexibility, making it a great choice for grouper fishing. It features a graphite and fiberglass composite construction for superior durability and sensitivity. However, its fast action may require a bit of practice for novices. 💫🐟
Titanium Tussler Rod: As the name suggests, the Titanium Tussler is a powerhouse. This fast-action, heavy-power rod is perfect for hauling in those big groupers. The major con is its limited availability due to high demand. 💥🏋️‍♂️
Salty Captain Xtreme Rod: The Salty Captain Xtreme offers a great value for money. It boasts a solid fiberglass construction with a medium-heavy power rating, perfect for most grouper fishing conditions. On the downside, it lacks the sensitivity of higher-end models. 💰🎯
🔶Each of these rods has its unique attributes, pros, and cons. Depending on your specific needs, experience level, and budget, you can pick the rod that best complements your grouper fishing strategy. 🎣🥳
🧭 Navigating the Grouper Territory: Tips and Techniques for Success
Grouper fishing isn't just about having the perfect rod, it also requires finesse and strategic planning. Let's dive into some insider tips and techniques that can up your grouper fishing game.🎣🔝
🎯 Perfect Your Rod and Reel Handling
Feeling the Bite: Groupers are notorious for their sneaky bites. To catch these sly creatures, keep a firm grip on your rod and maintain high sensitivity to feel even the slightest nibble.👌
Setting the Hook: Once you feel the bite, it's crucial to set the hook fast. Groupers are quick to retreat into their hiding spots, so a swift and firm upward jerk of the rod is necessary to secure the catch.🎣
The Battle: During the fight, maintain a steady pressure on the grouper. A high-quality, fast-action rod can help you win this tug-of-war. Remember, every grouper fight is a test of endurance, so patience is key!⏱️💪
🐟 Selecting the Right Bait
Live bait like pinfish, pigfish, or even small snapper can be irresistible to groupers. For larger groupers, you can use bonito or mullet. Artificial lures can also work, but nothing beats the real thing when it comes to attracting groupers.🍴
🏞️ Location, Location, Location
Groupers love hiding in structured environments like reefs, rocks, or shipwrecks. So, the more structure you can find, the better your chances are of landing a grouper. Depth finders can be a valuable tool in locating potential grouper hotspots.📍
🌞 Timing is Everything
Groupers are more active during certain times of the year. In the U.S, the best time to fish for groupers is during the warmer months, typically from late spring to early fall. However, always check local regulations as there may be seasonal closures for conservation.⏰
🔶With these techniques up your sleeve and the perfect rod in your hand, you're all set to conquer the grouper territory. 🎣🥳
🌍 The Art of Catch and Release: Fishing with a Conscience
The joy of fishing is undeniably profound, but as passionate anglers, we must recognize our responsibility to respect and preserve our ocean's resources.🌊🎣
Sustainable fishing practices, such as catch and release, can help ensure that future generations can also experience the thrill of the catch. Here, we underscore the ethos of catch and release, a practice that cherishes the sport while respecting the life beneath the waves. 🐠💙
⚖️ Balancing Sport and Sustainability
While fishing is a beloved hobby for many, it's essential that we balance our enjoyment with the preservation of marine life. Catch and release is an excellent way to enjoy the sport while reducing our impact on fish populations and their habitats. 🏞️
The premise is simple: enjoy the thrill of the catch, then gently release the fish back into its natural environment, unharmed and free to continue its life cycle. 🔄
🐟 A Pledge to Our Underwater Friends
Adopting the catch and release practice is like making a pledge to our underwater friends – a pledge of respect, preservation, and a sustainable future. We can still enjoy the adrenaline rush of the catch, but without depleting the ocean's invaluable resources. 🔐
It's not just about ensuring the fish's survival, but also about preserving the integrity of their habitats, contributing to biodiversity, and supporting overall ocean health.💧🌐
🎣 Angling for a Brighter Future
Each one of us has a role to play in marine conservation. By embracing the catch and release practice, we're not only fostering ethical fishing habits but also becoming stewards of our oceans. So, next time you land a big grouper, consider releasing it back into the blue, as a salute to sustainability and respect for nature. 🌱🌍
🔶Remember, the future of fishing is in our hands. Let's make every cast count for a sustainable tomorrow! 🖐️🔮
Grouper Recipes
Grouper fish is a delicious seafood option that is highly sought after for its delicate flavor and firm, moist flesh. Its versatility allows it to be prepared in various ways, ranging from simple grilling to more complex recipes. Here are a few popular and mouthwatering recipes for cooking grouper fish:
Grilled Grouper with Lemon Butter
Preheat a grill to medium-high heat.
Season the grouper fillets with salt, pepper, and a squeeze of lemon juice.
Place the fillets on the grill and cook for about 4-5 minutes per side until the fish is opaque and easily flakes with a fork.
Meanwhile, melt some butter in a small saucepan and stir in freshly squeezed lemon juice and chopped parsley.
Once the fish is cooked, drizzle the lemon butter sauce over the fillets and serve.
Baked Grouper with Herbs and Tomatoes
Preheat the oven to 375°F (190°C).
Rub the grouper fillets with a mixture of chopped fresh herbs like thyme, rosemary, and parsley, along with minced garlic, salt, and pepper.
Place the fillets in a baking dish and top with sliced tomatoes and lemon slices.
Drizzle with olive oil and bake for about 15-20 minutes or until the fish is cooked through and flakes easily.
Serve the baked grouper with a side of steamed vegetables or rice.
Grouper Tacos with Mango Salsa
Season grouper fillets with a mixture of chili powder, cumin, garlic powder, salt, and pepper.
Heat a skillet over medium-high heat and add a drizzle of oil.
Cook the grouper fillets for about 3-4 minutes per side until nicely browned and cooked through.
While the fish cooks, prepare the mango salsa by combining diced mango, red onion, jalapeño, cilantro, lime juice, and a pinch of salt.
Warm corn tortillas and assemble the tacos with the cooked grouper and mango salsa.
Serve the grouper tacos with additional toppings like shredded lettuce, avocado slices, and a squeeze of lime.
These are just a few examples of the many ways you can prepare grouper fish. Feel free to explore different recipes and cooking techniques to discover your favorite way to enjoy this delicious seafood delicacy.
❓ FAQ: Discover the Ideal Fishing Rod!
Here are some frequently asked questions to help clear up any lingering doubts you might have about choosing the right rod for grouper fishing.
🔶Remember, if you have any more questions or need further advice, feel free to drop a comment or get in touch with us. 🎣
🎣 To Conclude: More Than Just A Fishing Rod
As we've explored throughout this article, grouper fishing is more than just a casual pastime – it's a rewarding challenge that requires strategy, patience, and the right gear, especially the perfect rod. 🏹💪
Having the right rod in your hand can mean the difference between reeling in a prized grouper and telling the age-old tale of "the one that got away". From considering the rod's length, material, power, and action to making the right choice based on your personal preferences and experiences, every aspect plays a vital role in your success. 🥇🐠
But beyond all this, let's remember that fishing is about enjoying the connection with nature and embracing the thrill of the chase. The feel of the wind on your face, the gentle lapping of the water against your boat, and the anticipation as you cast your line – these are the things that make fishing such a cherished pastime. 🌅🚣‍♂️
So, my fellow anglers, gear up with the perfect rod and embrace the challenges of grouper fishing. Let's respect the waters and the mighty grouper, and remember the ethos of catch and release. After all, we're not just fishermen, but guardians of our precious oceans. 🌊💖
🔶Happy fishing, everyone! And may your next catch be your best one yet! 🎣🌟
📣 Casting Out the Line: Join Our Angling Community!
Now that you're all geared up with the best knowledge and tips on grouper fishing, it's time to put that knowledge to the test! 🎣🔬
We invite you to share your own fishing stories, be it your biggest catch, the one that got away, or even your favorite fishing spots. We'd love to hear from you! Let's learn and grow together as a community of passionate anglers. 🙌🗣️
Got a question or a piece of advice to share? Feel free to drop them in the comments section. Your unique insights might just be the pearl of wisdom another angler needs! 💭👥
Don't forget to follow or subscribe to our updates for more fishing guides, gear reviews, and tips. Keep yourself in the loop and never miss out on any fishing secrets! 📧🔔
Whether you're a beginner dipping your toes in the water or an experienced angler scouting for the next big catch, we're here to journey with you. So grab your rod, cast out the line, and let's navigate the vast and exciting world of fishing together! 🌍🎣
🔶Your next great catch is just a cast away. Happy fishing, and tight lines to all! 🤗🌊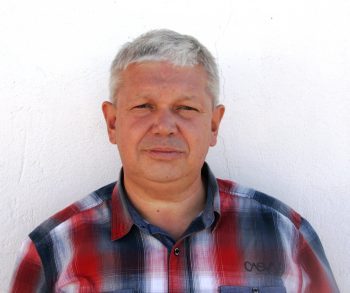 Sergio Smirnoff
Professional fisherman with 40+ years of experience.
Fishing and the ocean is a passion of my life. I am passionate about all kinds of sea fishing: fishing from the shore (spinning, float, baitcasting), from a boat, and spearfishing day and night.
I live in Tenerife (Canary Islands) for the last 10+ years and share my daily fishing experiences on my website. Many years of personal experience as a fisherman and the vast experience of my friends allow me to write professionally on any fishing topics (from choosing a flashlight and equipment to deep-sea fishing).
All of my advice is based on practical real-world experience and will be useful to both novice anglers and professionals.
Read more
about the author.
Affiliate Disclosure: FishReeler.com sometimes gets paid for listings, through sponsors or affiliate programs like Amazon, Ebay, Cabelas, Bass Pro Shop, Shimano, Daiwa, Rapala, Renn, Okuma, KastKing, etс. Clicking a link helps keep FishReeler.com free, at no extra cost to you!
About the author: Each article is verified by the fishing expert Sergio Smirnoff. The articles are written by professional and amateur fishermen with 20+ years of fishing experience.
Note: The views and opinions expressed in this article are those of the authors and do not necessarily reflect the official policy or position of any agency. The articles are for informational purposes only, share your opinions in the comments and join the fishing discussions, let's share our fishing experiences together!