What Is Braided Fishing Line And How to Choose a Good One
Progress does not standstill. Things that used to be only in fantasies are now part of familiar life. And the fishing industry is no exception. Every day, fishing accessories are improved in order to make the life of the fisherman more comfortable and enjoyable. Carbon fishing rods that led fishing to a new level are an example of this. Another innovative invention was a braided fishing line, which opened up many new fishing opportunities for anglers.
The material from which a braided fishing line is made was originally invented for the aviation industry. But later it began to be used in many areas of life, including fishing. In this article, we will talk about what a braided fishing line is, examine its features and find out how it differs from other types of fishing line. See also our Best Braided Fishing Line before buying.
So What Is Braided Fishing Line?
A braided fishing line is a cord woven from several lines or strands. There can be three, four, or eight of these lines on a cord. A cord of 3 lines is quite loose, often tangled up on a spool. Because of this, various loops and bird nests arise. Unraveling such nests is very difficult and it takes a lot of time.
A cord of 4 lines is denser and devoid of many of the minuses that a three-line cord has. On spools with such a cord, the number is "4x". The densest cord consists of 8 lines. He is the smoothest to the touch, and with it, you can perform the most distant acting roles – marked "8x". On some cords, some signs suggest which water and which fish to catch on such a line. This designation is typical especially for Japanese manufacturers.
Usually, they use this classification
Very thick and tough lines. They are made so because fishing with such lines is usually carried out on spinning reels. The thickness of the line when fishing with baitcasting reels doesn't affect the casting distance.
They are divided into types:
Area – thin lines for catching small trout and
Big Trout & Salmon – durable, inconspicuous, and elastic lines for catching large trout and salmon
Rock Fish Game. The most abrasion-resistant braided lines.
Offshore Jigging Braided line for offshore jigging. It has multi-colored paintings.
The line for fishing on the shore. It is mainly intended for fishing in saltwater, but can also be used in freshwater. It includes four subspecies:
EGI – sinking braided lines with increased resistance to abrasion when fishing in stones;
Surf/Trowc – lines for distant casting and fishing on the sandy bottom;
Shore Jigging – lines with colored markers on certain segments so that you can determine the casting distance;
Sea Bass – the line is designed for catching bass, but essentially universal for any kind of fishing.
Pros and Cons of The Braided Fishing Line
Pros:
The braided line is almost inextensible. This property gives the angler great sensitivity. Therefore, he can capture the moments of touching the bottom and various obstacles, feel the fish better, and make effective hooking in time.
Small diameter but high strength. This quality of the line allows you to make long casts of the bait when fishing.
No "memory". Even if you haven't used the braided line for a long time, it won't go off the spool by rings, as a monofilament fishing line does.
A quality braided line can work for several seasons. But anyway, it's better to check the line for a gap every season.
Resistance to the environment. Braided fishing line is resistant to ultraviolet rays, a sharp temperature drop, and saltwater.
Cons:
Since braided lines are practically inextensible, this reduces their cushioning ability. So to keep the fish on the hook, the fisherman has to work harder and more intensively with a reel and rod.
Low abrasion resistance. Despite all the tricks of the developers, in contact with obstacles, braided lines are more susceptible to abrasion than monofilament fishing lines. Therefore, after each fishing in the snag or stones, a section of the line that comes into contact with obstacles should be cut off.
Absorption of small particles contained in water. Any braided line becomes shaggy over time and begins to absorb water. And with the water fine grains of sand and other objects. When fishing in troubled water, the fishing line begins to cut through the fishing-rod rings and the line layer in the reel. Cheap fishing rods suffer the most because more expensive ones use high-quality materials that do not allow such defects.
A braided fishing line is not suitable for use at extremely low temperatures. The line is saturated with water that freezes. From this, the casting distance decreases, and the ice that accumulates on the reel and rings complicates the fishing process. In such cases, special greases and oils for impregnating braided lines help a little.
Weaving Technology
Classical weaving. Smaller threads are interwoven into larger ones, which are then also intertwined. Thus, most existing lines are produced. Different companies have their own methods of weaving, which are kept secret;
Sintering of parallel threads with subsequent braiding. This technology is used in the manufacture of the "Fireline" line. The braided line is tough, it's rarely tangled, and loops don't occur even when casting with budget reels.
A-line woven of three strands is usually flat in cross-section. 4 and 8-core lines in cross-section are closer in size to the circumference.
In Europe, according to the quality of weaving, braided lines are divided as follows:
A segment of 1 cm is woven from 4 threads 5 cm long. Such a line is rather shaggy;
A section 1 cm long is woven from 4 threads 10 cm long. Such a line will be denser.
Round Super Braid. Section 1 cm is woven of 8 threads. This is the densest, most rounded, and smooth line.
In addition to these three, there are braided lines that are covered with an additional sheath. Such lines have increased resistance to abrasion, but the casting range of such lines is small.
Line Diameter and Drag System
The diameter of the line is a very arbitrary concept because no line has a perfectly round cross-section. Therefore, measuring the lines with a micrometer doesn't make sense. You have to trust the manufacturer. In Europe and America, the diameter of the line is usually expressed in millimeters, the Japanese put the conditional icon #. More attention should be paid to the drag system. In America, its power is expressed in pounds (lbs), in Japan and Europe – in kilograms (kg). 1 pound = 0.467 kg. There are correspondence tables of Japanese and European markings of braided lines.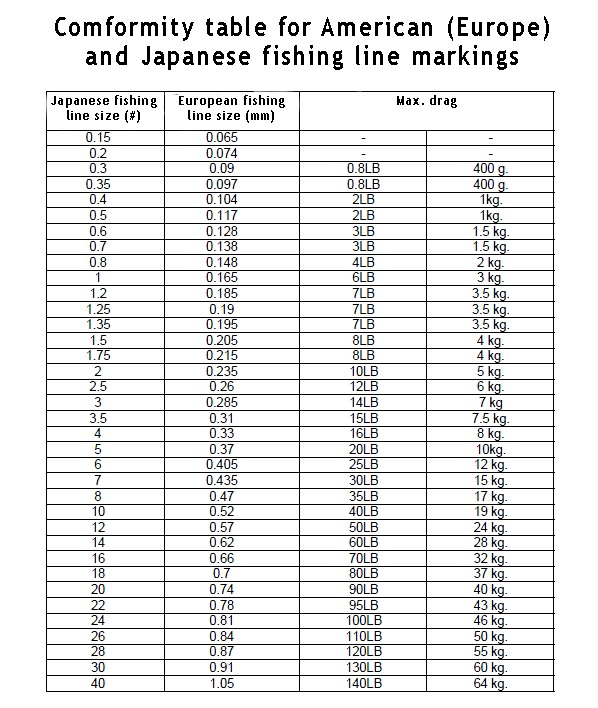 Impregnation of the Braided Line
Impregnation is used to give the line more smoothness and abrasion resistance. Each manufacturer has its own impregnation recipe – some impregnations are enough for only a few fishing trips, while others can last for a long time.
Color

Almost all the braided lines that you can buy in fishing stores are painted in one color or another. The fisherman chooses the color of the line, guided by his own considerations. If control is important to him, then preference is given to bright lines of "acid" colors.
Multicolor lines, in which every few meters are painted in different colors, are convenient for trolling lovers (if there is no fishing line counter on the baitcasting reel) and carp fishing when the exact determination of the casting distance plays a key role.
The paint stays on the line for a short time – after several uses, the braided line fades. An exception is a braided line into which a painted thread of another material is woven. Previously, the unpainted white braided fishing line was very popular. Because the painted lines were 15% less durable, but later this defect was eliminated. And now the painted lines are not inferior in durability to unpainted ones.
Material
Every braided line is made of one of three materials:
Produced at the Dutch State Mines factory in Holland;
This material is produced in the USA at the Allied Signa factory by a Dutch license;
Japanese material Dyneema, licensed by the Dutch.
In general, all three materials are high modulus polyethylene. Only the technologies of its manufacture differ. Fishing companies buy fiber at manufacturer's factories and make a line using their own unique technologies. This leads to differences between the final products.
Recently, two more types of fibers have appeared on the market. These are MicroDyneema and Spectra 2000. They have a higher cost but have an increased drag system.
Braided Line Care
The braided fishing line doesn't need special care. Well, apart from the fact that you need to cut off the worn piece of the line after fishing. If you fish in cold weather, it is recommended to soak the line with silicone spray or liquid paraffin – this prevents freezing and wear of the line. At the beginning of the season, you should rewind the line to the other end. Thus, the fisherman begins to catch with a new line and the overall service life of the braided line increases.
How to Tie a Knot on a Braided Line?
There are many knots with which you can tie hooks, clasps, swivels, etc. to the braided line.
Here are the most common and convenient ones:
1# Palomar knot and Double Palomar The simplest and most reliable knot, which is suitable for most braided lines.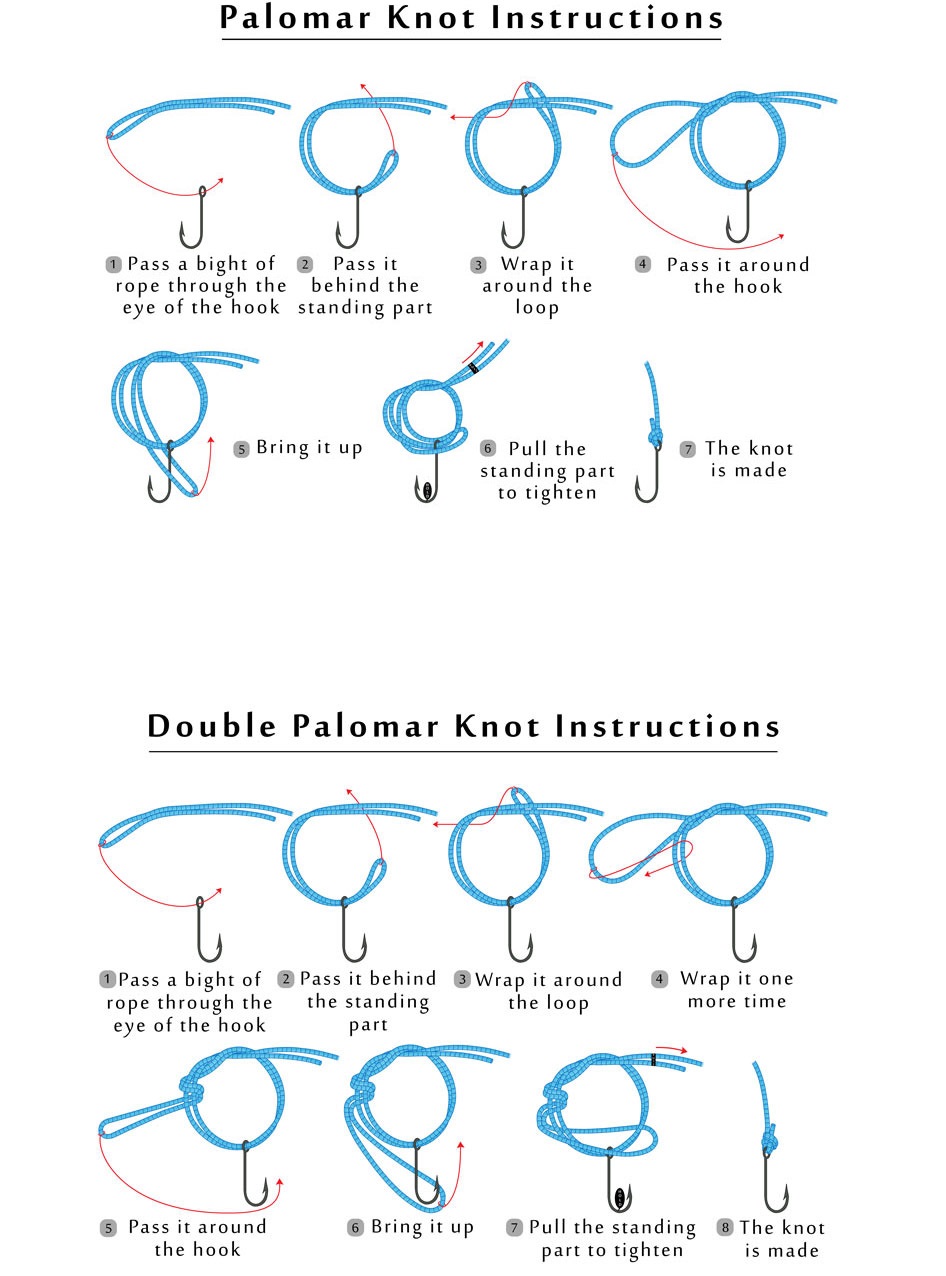 2# Uni knot and Double Uni knot. Something similar to the Albright knot. It ties easily, but not as strong as Palomar.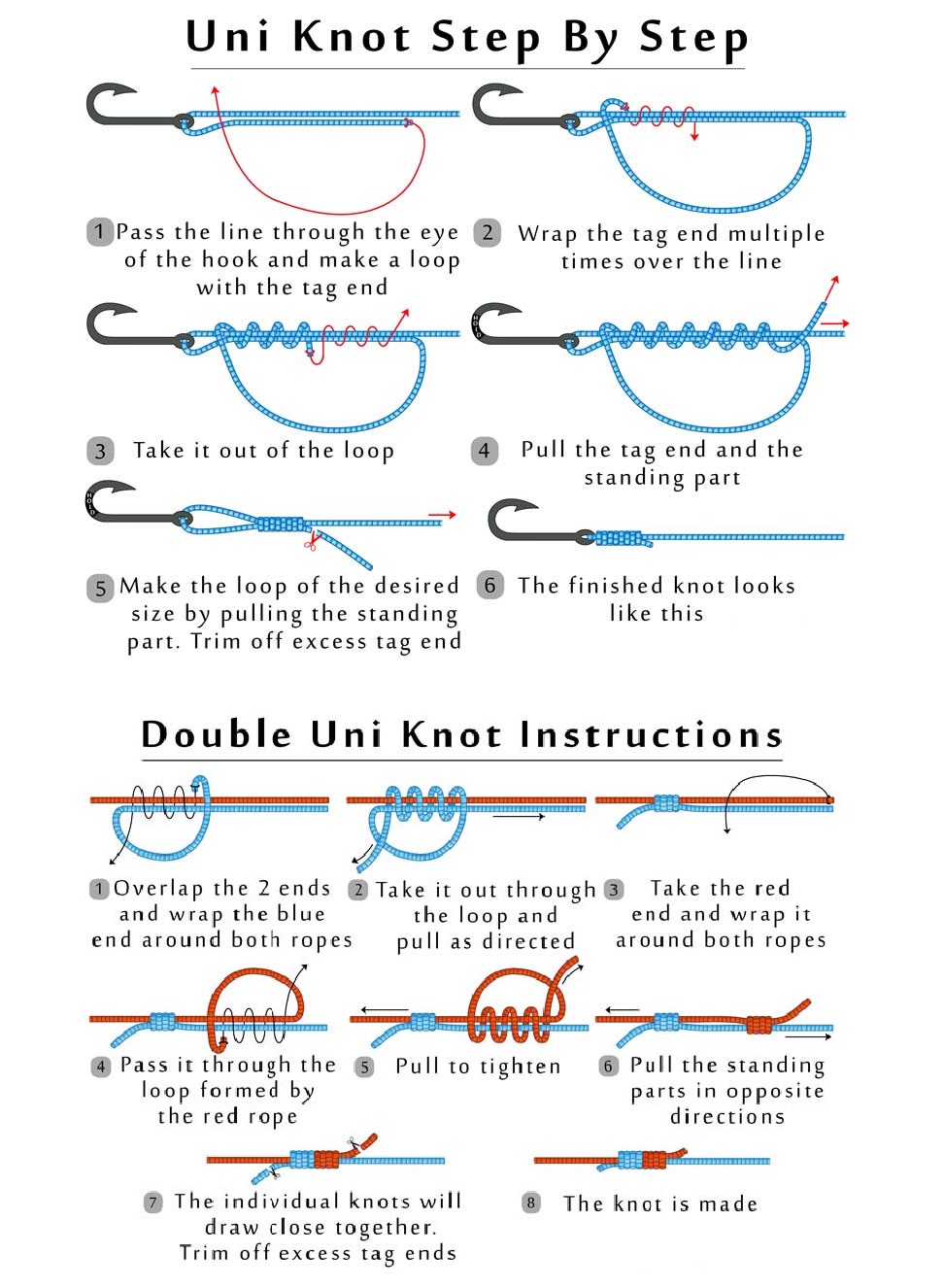 3# San Diego Jam knot. Extra dense and strong knot (keeps line strength 95%). It ties like the Uni Knot scheme, but it's a little different.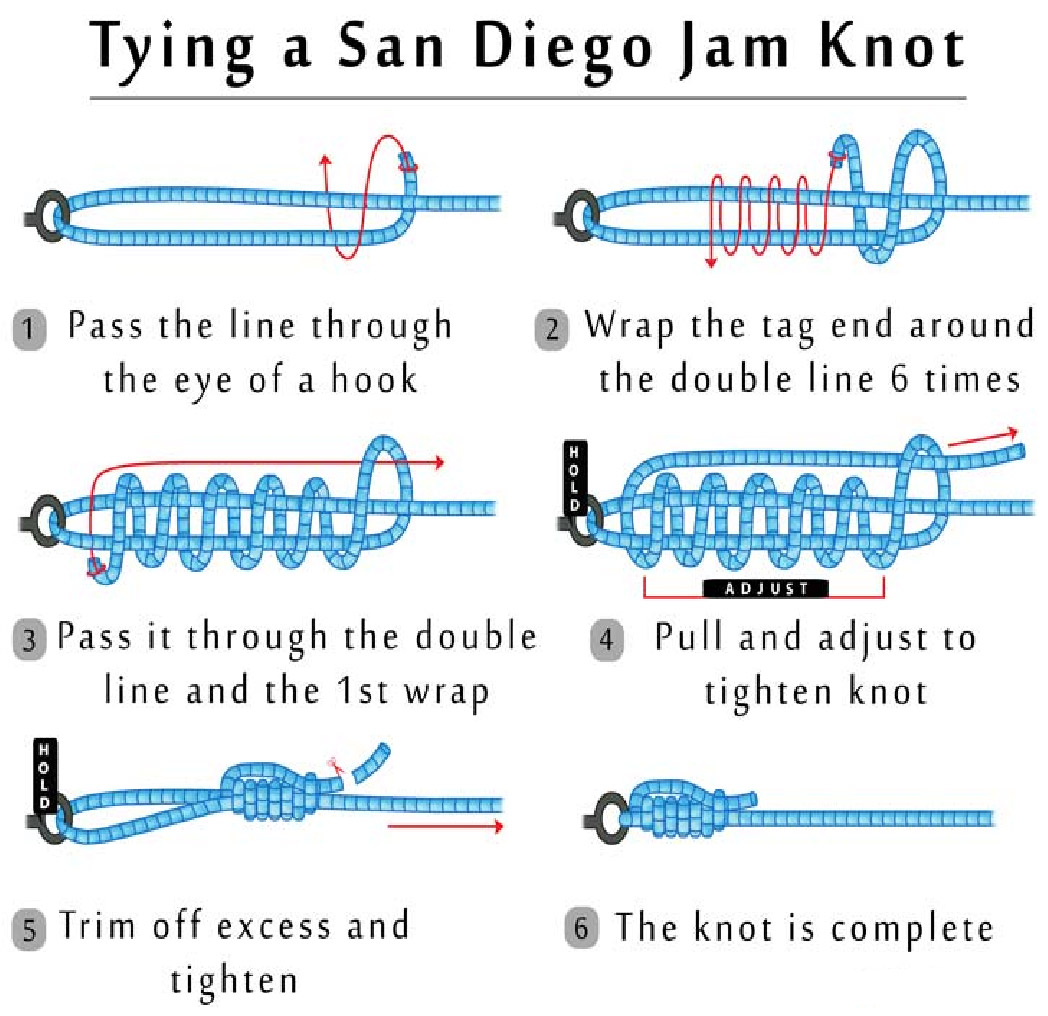 4# Clinch knot and Improved Cinch knot. One of the most classic and time-tested knots. Many fishermen use it for classic fishing.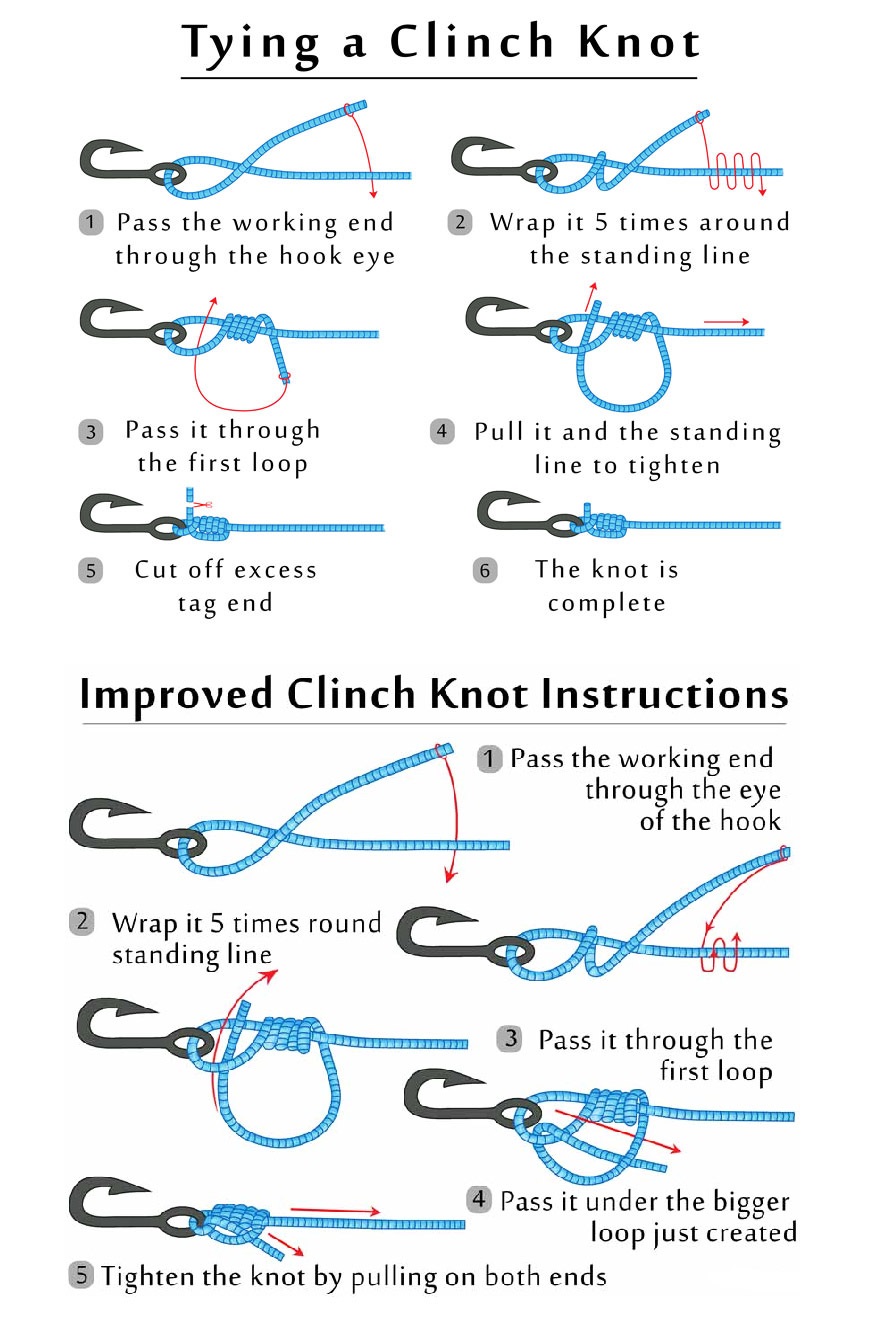 How to Choose a Braided Fishing Line
There are many criteria for choosing a fishing line. But if you have already definitely decided that you need a braided line, then there are 3 main factors to consider:
The line should be straight and smooth, without knots;
The paint of a line should not crumble or get dirty fingers;
The lined must visually match the specified diameter.
Our Choice of the Best Braided Lines
Thinking that you didn't buy a low-quality braided fishing line or didn't take what you need at all, we selected the best-braided lines for you in three price categories – the budget segment, the middle class, and the premium class.
Budget Braided Line
1# Daiwa J-Braid Braided lbs 010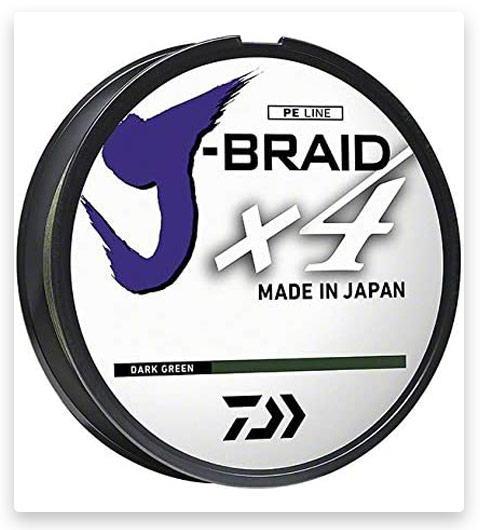 Daiwa J-Braid Braided lbs 010 Diameter. It is made in Japan. 4-core fishing line with high strength and wear resistance. Diameter 0.17 mm, max drag up to 17 lbs, $7 average price.
Middle-Class Braided Line
2# Power Pro Spectra Fiber Braided Fishing Line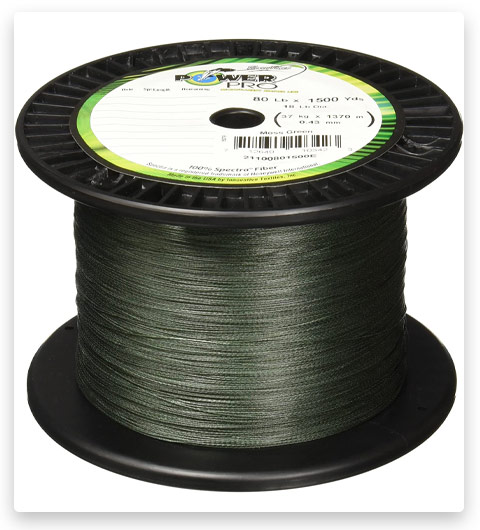 The best representative is Power Pro Spectra Fiber Braided Fishing Line. American fishing line, extremely popular all over the world. Available in a variety of braiding options, has several colors. Price per 100m – $18
Premium Class Braided Line
3# YGK G-soul super 300m 30Lb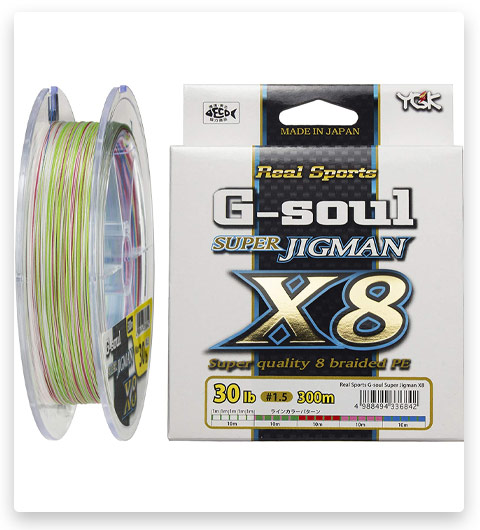 The best fishing lines in this class are from YGK G-soul super 300m 30Lb. Japanese eight-core braided lines. Ideal for jigging, because with them you can perform the most distant cast. A line with a diameter of #1.5 costs about $25. With a decrease in diameter, the cost increases.
Useful Videos About Braided Fishing Line
Watch these videos about choosing and reviews on different braided fishing lines. This will help you understand which line is needed for a particular type of fishing. And also how to choose a line depending on the factors you need:
Summing Up
In fishing, the choice of the braided fishing line is no less important than the choice of a fishing rod or fishing reel. The neglect of choosing a braided line will lead to various troubles. And fishing will turn from a pleasant activity into continuous misery. A well-chosen braided line will provide maximum casting, help to work correctly with the bait, which ultimately will lead to a big catch.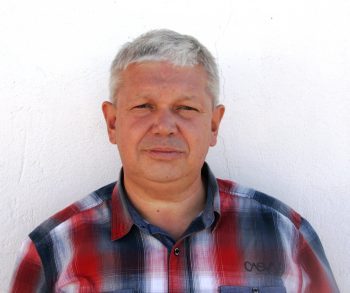 Sergio Smirnoff
Professional fisherman with 40+ years of experience.
Fishing and the ocean is a passion of my life. I am passionate about all kinds of sea fishing: fishing from the shore (spinning, float, baitcasting), from a boat, and spearfishing day and night.
I live in Tenerife (Canary Islands) for the last 10+ years and share my daily fishing experiences on my website. Many years of personal experience as a fisherman and the vast experience of my friends allow me to write professionally on any fishing topics (from choosing a flashlight and equipment to deep-sea fishing).
All of my advice is based on practical real-world experience and will be useful to both novice anglers and professionals.
Read more
about the author.
Affiliate Disclosure: FishReeler.com sometimes gets paid for listings, through sponsors or affiliate programs like Amazon, Ebay, Cabelas, Bass Pro Shop, Shimano, Daiwa, Rapala, Renn, Okuma, KastKing, etс. Clicking a link helps keep FishReeler.com free, at no extra cost to you!
About the author: Each article is verified by the fishing expert Sergio Smirnoff. The articles are written by professional and amateur fishermen with 20+ years of fishing experience.
Note: The views and opinions expressed in this article are those of the authors and do not necessarily reflect the official policy or position of any agency. The articles are for informational purposes only, share your opinions in the comments and join the fishing discussions, let's share our fishing experiences together!